Here is another in our series of "

Praying Our Heritage

." The series illustrates quotes from key figures in the Vincentian Heritage.
"In your time, you confronted the plague, the illness of the people. Intercede now with the Holy Trinity on behalf of all the nations on earth visited by the modern scourge. Help the bodies and hearts of all victims. Strengthen caregivers, be close to all neighbors, and enlighten researchers. Walk with those approaching the portals of death.
(From a prayer composed by the noted Vincentian historian, Father Jean Pierre Renouard, CM)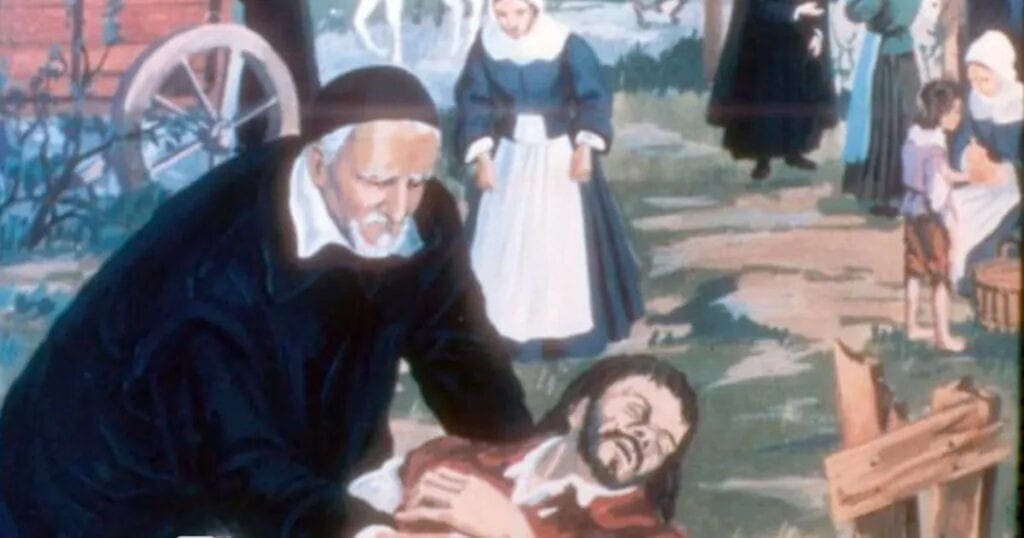 We salute all those who risk their lives on the front lines in our hospitals and clinics!
We pray for their safety and the safety of their families.
---
For the more visually oriented among us, you don't have to wait for the weekly image on Tuesday. You can browse for yourself. You can even search for images related to key words. Visit and search VinFormation's database of prayer images.
We hope you will enjoy these time-release prayer capsules!
We would also welcome you sharing with all of us images that inspired you to prayer.