On this Labor Day, we celebrate a Vincentian who advised Pope Leo XIII when he wrote the 1891 landmark Encyclical that has shaped Catholic social teaching for over a century. We also celebrate Frederic Ozanam who decades earlier raised his voice on these issues.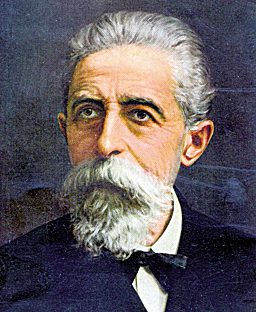 Blessed Giuseppe Toniolo's beatification put an exclamation point on the legacy of Catholic social teaching, which is sometimes wistfully called the church's "best-kept secret." What is even less well known than the Church's social teaching is its roots in Blessed Frederic Ozanam.
The John Allen of the NCR writes "Giuseppe Toniolo is now the first economist ever beatified by the Catholic church." Little known is that he was an active member and advisor of the Society of St. Vincent de Paul. He is another one of the figures who was influenced by the social thought of Frederick Ozanam.
He helped lay the intellectual groundwork for Pope Leo XIII's landmark 1893 encyclical Rerum Novarum, and was among the most energetic propagators of a distinctively Catholic approach to the new social questions raised by the industrial age. Toniolo was an early Catholic advocate of labor unions (he favored the so-called "white unions," as opposed to the "red" unions linked to Marxism), the fight against child labor and exploitation of workers, mandatory days off work, just wages and access to credit, and a number of other social reforms. He was part of a budding European network of Catholic social thinkers in the late 19th century pushing similar ideas.
These were positions earlier advocated by Frederic Ozanam. See David Gregory. John Paul II alluded to this in his homily at the beatification of Frederic in 1997.
Pope Paul VI and Pope John Paul II both held him in high esteem. Further references….
"So it is that we can see in him a precursor of the social doctrine of the Church which Pope Leo XXIII would develop some years later in the Encyclical Rerum Novarum." Homily by John Paul II at beatification of Frederic Catholic social thought would later come to be called "subsidiarity," meaning not substituting centralized authority for what can better be handled at lower levels, or privately.