What we know about St. Vincent
He Changed His World… and Our World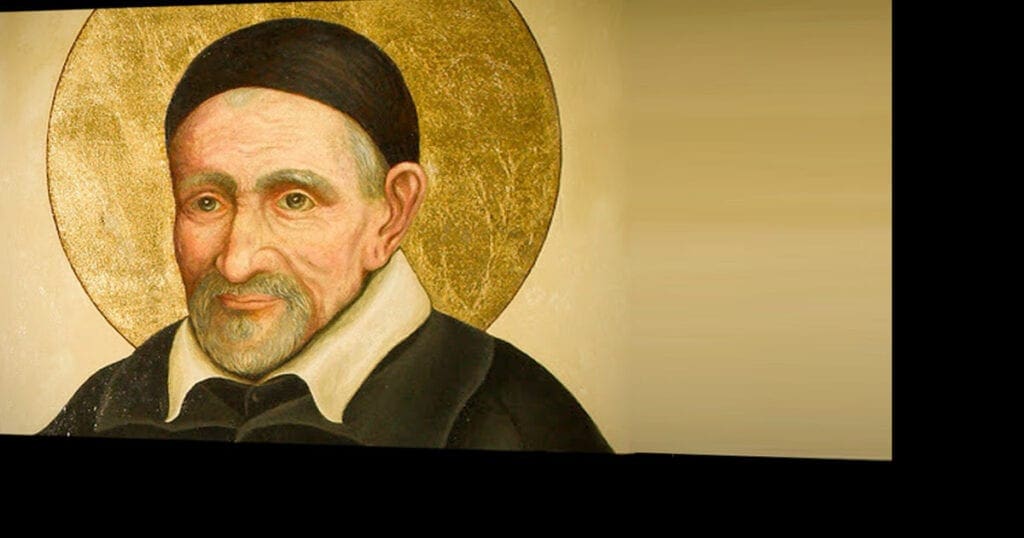 We have Vincent to thank for the following contributions:
How did he do all that?
What we forget about St. Vincent
What we forget is that Vincent changed his world because he was profoundly aware of belonging to the ultimate reality we call God. He was profoundly aware that belonging to God meant belonging to one another. I find it fascinating that each day science reminds us of our growing awareness of living in an interconnected world.  Isn't that being aware of living within an ecological system?
Using another vocabulary, isn't that what the mystics are about? They were profoundly aware of belonging to God and to one another. Br. David Steindl-Rast reminds us, "mystics are not a special kind of human being. But every human being is a special kind of mystic." We are all called to be mystics with an awareness of our interconnectedness with one another and all of creation.
Vincent serves as a prime example of what Pope Francis calls an "open-eyed mystic"… whose prayer led to action and whose action led to prayer.
Vincent de Paul: Mystic of Charity Who Changed His World … and Ours
In his just-released book, former Superior General Robert Maloney, CM, writes of "The Fire in the Heart of St. Vincent de Paul."
From the publication note…
The mysticism of St. Vincent de Paul flowed from being consumed by love of God and love of neighbor, which he regarded as inseparable. His "visions" as a mystic consisted in gazing into the eyes of the poor person and seeing the suffering humanity of Jesus. The "revelations" he received as a mystic came from the cries of the poor. Vincent's nourishment as a "Mystic of Charity" came from two primary sources: daily meditation on God's word and live contact with the poor. Each infused the other. Few saints, if any, have mixed a better blend.
Over the coming weeks, I will present highlights of the ten chapters which unpack the special kind of a mystic Vincent was… and implications for the ways we can be mystics fully aware of the reality in which "we live and move and have our being"..
You may order it here. The process currently can be a bit confusing but I am told they are working on it. I will provide more detailed information in the next post.