Many people think that slavery is a thing of the past, but this social plague remains all too real in today's world with child labor, forced prostitution, trafficking for organs and a variety of forms of forced labor. – Pope Francis
Human trafficking is the acquisition of people by improper means such as force, fraud or deception, with the aim of exploiting them. Men, women and children fall into the hands of traffickers in every country, including the United States. It is a crime under state, federal and international law. Human trafficking is currently the second largest type of criminal activity, exceeded only by the illegal drug trade.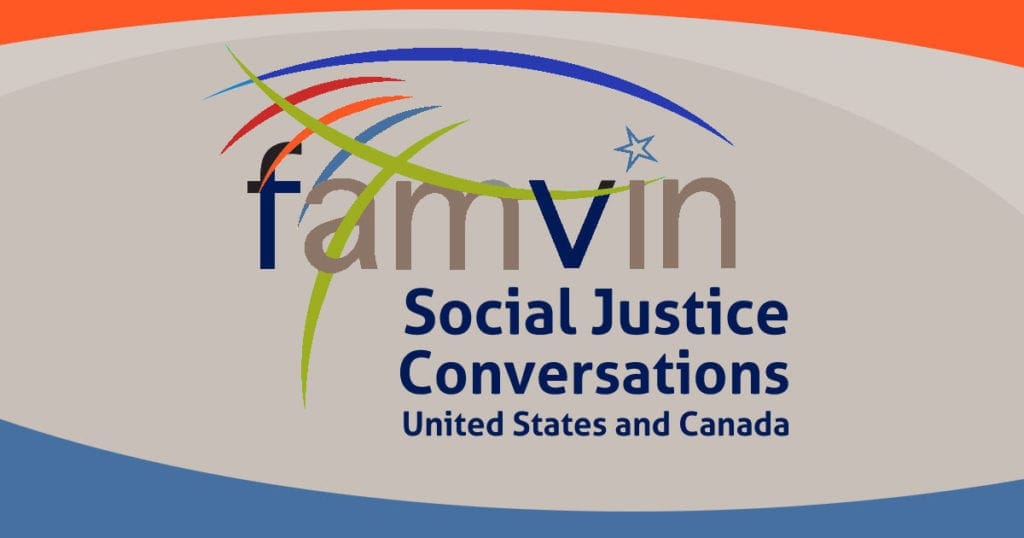 Despite sustained anti-trafficking efforts, millions of individuals are bound by mental, physical, and financial coercion and manipulation by traffickers who exploit their vulnerabilities for profit. According to End Slavery Now, "The most vulnerable people of human trafficking in our world today are refugees, migrants and internally displaced persons." They are often forced out of their homes with no identification documents and often travel to countries where they do not know the language. Human traffickers are known to wait for desperate and vulnerable migrants at the destination country and then exploit them upon arrival.
The United Nations states the challenge for all countries, rich and poor, is to target the criminals who exploit desperate people and to protect and assist victims of trafficking and smuggled migrants, many of whom endure unimaginable hardships in their bid for a better life.
Pope Francis has commended the approval of the Agenda 2030, with the United Nations Sustainable Development Goals (SDGs) – the blueprint to achieve a better and more sustainable future for all. The SDGs include the adoption of immediate and effective means for eradicating forced labor, putting an end to modern forms of slavery and human trafficking and ensuring the prohibition and elimination of the worst forms of child labor, including the recruitment and deployment of child soldiers. Click here to read more about SDG #16: Peace, Justice and Strong Institutions.
U.S. Catholic Sisters Against Human Trafficking suggests that ending slavery is everyone's work. If you wish to learn more or to take action to end human trafficking, click here.
Debbie Weber is the Director of the Office of Peace, Justice and Care for Creation, Sisters of Charity of Cincinnati
Editors note: This is a group of Vincentian Family members who meet regularly at the request of the leaders of their respective branches. Their reflections do not represent Vincentian Family policy, but are shared to spur our reflection and action. Look for these contributions the third Thursday of each month. Comments are very much appreciated.