(With information from the UNODC)
It is no surprise that human trafficking in on the rise. This fact is reflected by the fourth Global Report on Human Trafficking in Persons produced by the UN Office on Drugs and Crime (UNODC), which shows a steady increase since 2010. The report was launched January 7 in Vienna by Yury Fedotov, UNODC Executive Director.
From 2003 to 2016, 225,000 victims of human trafficking were reported to UNODC. There is much work to be done to stop this growing crime.
"This Report shows that we need to step up technical assistance and strengthen cooperation, to support all countries to protect victims and bring criminals to justice, and achieve the Sustainable Development Goals," said Mr. Fedotov.
The report was created with information from142 countries. It reflects patterns and flows of trafficking in persons at global, regional and national levels and is based primarily on trafficking cases detected between 2014 and 2016.
To access the UNODC reports on human trafficking and trafficking in the context of armed conflict,
click here
(and scroll down): The site also provides access to regional reports.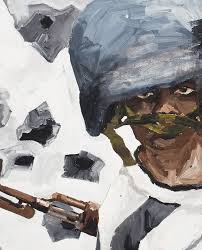 SPOTLIGHT ON ARMED CONFLICT AND HUMAN TRAFFICKING
Armed conflict has a deep connection to human trafficking and that link is highlighted by the UNODC this year. UNODC provides a separate report on trafficking in areas of conflict.
"Child soldiers, forced labour, sexual slavery—human trafficking has taken on horrific dimensions as armed groups and terrorists use it to spread fear and gain victims to offer as incentives to recruit new fighters," said Mr. Fedotov in his remarks.
NEARLY HALF OF VICTIMS ARE WOMEN
The number of women and girls who are trafficked continues to be the significant, according to UNODC. Data from 2016 reflects that 49 percent of victims were women; 23 percent were girls; 21 percent were men; and 7 percent were boys. Nearly three fourths of women and girls are trafficked for sexual exploitation and 35 percent are trafficked for forced labor. Over half of the victims of trafficking for forced labor are men.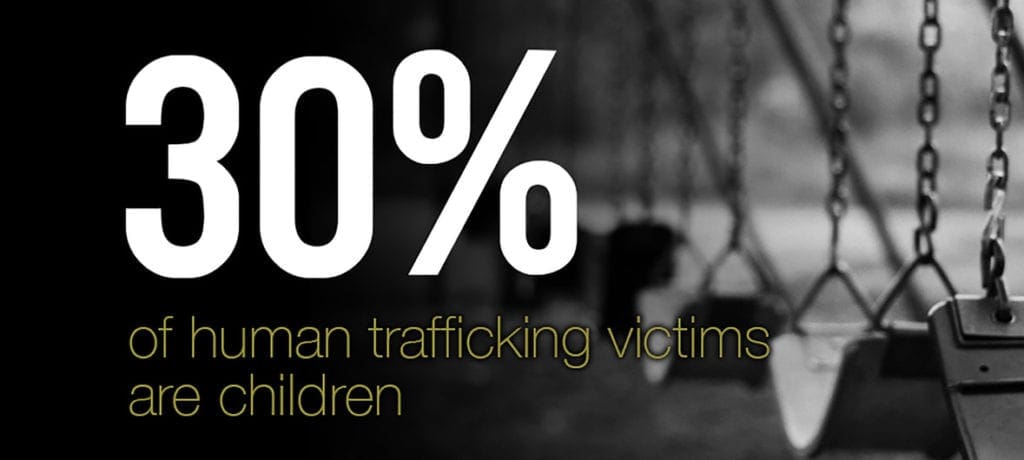 CHILDREN COMPRISE 30 PERCENT OF VICTIMS
The report also reflects that there is a clear increase in the number of children being trafficked, who now account for 30 percent of all detected victims. As reflected above, more girls were detected than boys.
REGIONAL INFORMATION
Asia and the Americas have seen the greatest increase in the number of human trafficking victims detected. Most victims discovered outside of their region of origin are from East Asia, followed by Sub-Saharan Africa. In West Africa, most of the detected victims are children, both boys and girls. In South Asia, victims are equally reported to be men, women, and children. In Central America and the Caribbean, more girls are reported. A few national studies in Europe show that trafficking for sexual exploitation is the most common form of trafficking.
MEANING OF INCREASE IN NUMBERS
The rise in numbers may mean that more people are being trafficked, but also that some nations are getting better at detecting the crime and identifying victims. Increases in trafficking convictions have been recorded in Asia, the Americas, Africa and the Middle East. Nearly every country now has legislation in place criminalizing human trafficking.
A STEP-UP IN PROSECUTIONS AND CONVICTIONS NEEDED
Although there was an increase in convictions, greater effort is needed in terms of prosecuting cases. The report reviews the rates of detected victims and convicted offenders per 100,000 persons. It shows that countries in Eastern Europe, Central Asia and Western and Southern Europe convict more traffickers and detect more victims. Countries in North America, Central America and the Caribbean, and Central and South-Eastern Europe detect more victims but do not convict as many traffickers. Countries in Africa, the Middle East, South Asia, East Asia, and South America, record limited numbers of both detected victims and convicted traffickers