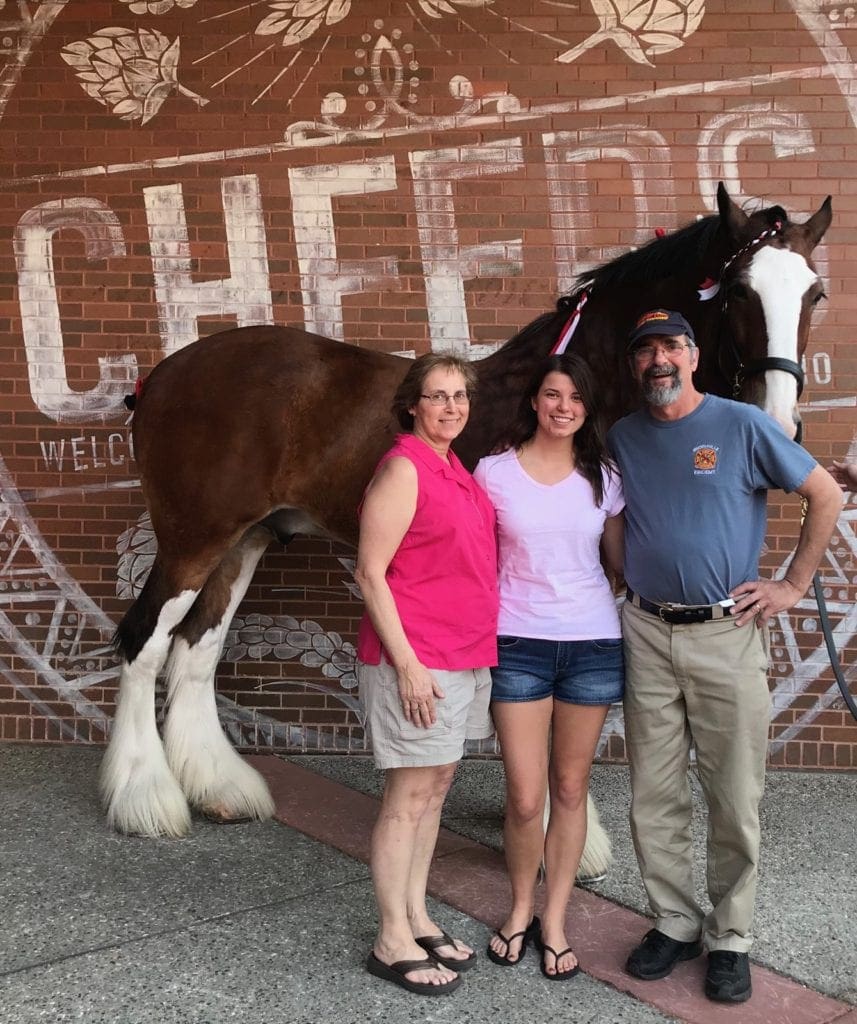 Last week, we shared an article from Linnea, Dave's daughter: "How To Get Your Parents On Board With A Year Of Service."
My daughter Linnea asked me to write a few thoughts about her time at VMC. What follows is my effort to share my point of view from a father's perspective.
Upon graduating from Niagara University, I thought (or hoped)that Linnea would enroll at the University at Buffalo to pursue her master's degree. This would be great for her, as she could stay at home and go to school locally. She'd have a short commute, reasonable tuition and would be among family.
Clearly, I had a great strategy. The only hitch was that this was my plan, not Linnea's.
After graduation, Linnea informed us that she planned to move over 700 miles away to volunteer in a city known for being dangerous, living off a stipend of 125 dollars a month. It didn't seem ideal or even advantageous, but it was what she had her heart set on.
One of the many harsh lessons of parenting is that when you teach your children how to grow up and make their own decisions, someday they will. I always told my children to follow your heart and make sure you like your career, because a lifetime is a long time not to enjoy what you do.
Linnea stayed in touch by phone and email, keeping us updated on her activities with VMC and the Daughters of Charity. She sounded like she was doing well overall.
Near the end of her ten-month mission, my wife and I had the opportunity visit her in St. Louis to see how she lived with two other VMC volunteers, as well as see some of the work she did. All of the people she interacted with were so grateful of her efforts, but the most moving example was with the children and families she served at her placement site (St. Louis Crisis Nursery). The way those kids gravitated to Linnea and expressed their love and affection for her was truly overwhelming. If that wasn't gratifying enough, we heard over and over what a beautiful person our daughter is and how much her service meant to the people she encountered.
After four or five days with her, it was clear to us that Linnea was exactly where God wanted her to be. She loved where she lived, the service she did and the people she did it with. This realization was the most satisfying part of our visit.
I know that Linnea's assignment with VMC was challenging at times, but the rewards were ten times greater. She will carry the lessons she learned with her forever, and the wisdom she gained will be passed on to each person she meets.
And I'm confident that's God's plan, not mine.