The homes of two veteran families in Niagara Falls' (New York, USA) South End received a makeover Sept. 4-5 thanks to a grant obtained by Niagara University through Home Depot.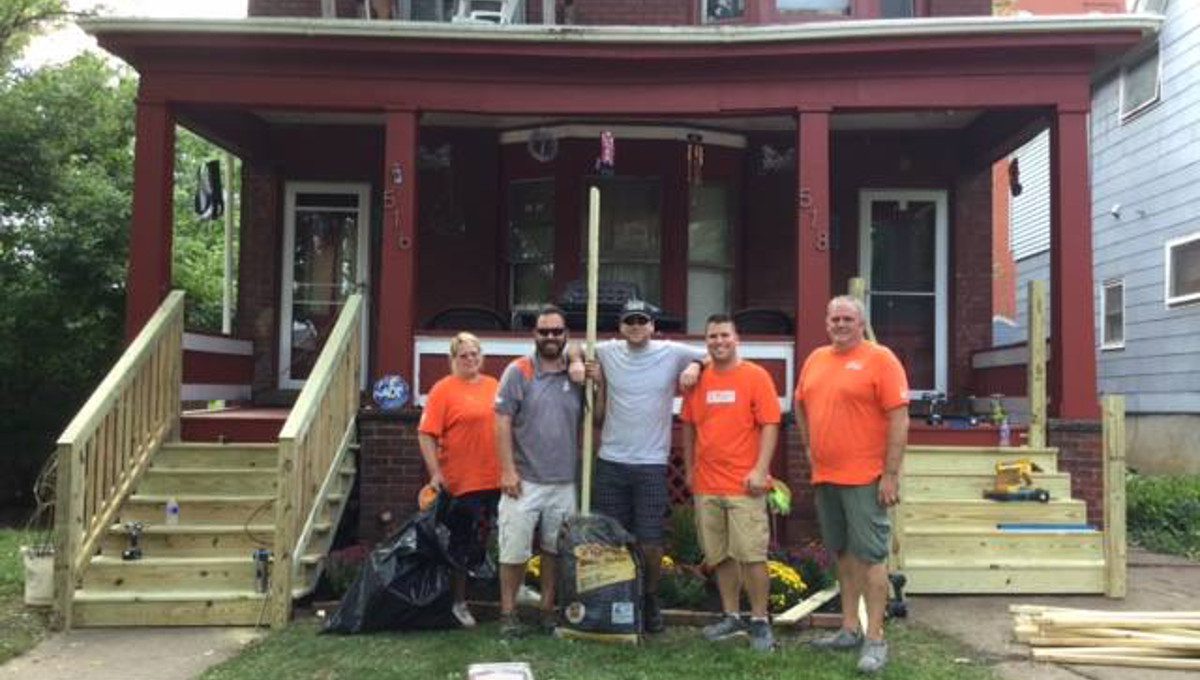 The award provided funding for materials. More than 20 volunteers from Home Depot were onsite to assist with the housing renovations, as were partners from the South End Housing Initiative, including representatives from Niagara University's Levesque Institute for Civic Engagement.
The homes are located at 539 4th St. and 516 7th St.
"This type of partnership is an excellent example of how Home Depot gives back to veterans who selflessly served our country" said Patti Wrobel, executive director of the Levesque Institute. "Home Depot has been an excellent partner in promoting revitalization efforts in the South End of Niagara Falls."
Announced last November, the South End Housing Initiative is a collaboration of 25 local entities committed to assisting the neighborhood's revitalization through blight removal, minor repairs to homes, and landscaping and energy upgrades. Its goal is to encourage new homeowners to invest in the area by improving curb appeal.
Home Depot works with local schools, churches and nonprofit entities to help build better communities. Its foundation offers grant awards to 501c-designated organizations and tax-exempt public service agencies in the U.S. that are using the power of volunteers to improve the community.
---