In Pacoti, in the north-east of Brazil (the state of Ceará), the Daughters of Charity run the Maria Imaculada Institute where 380 children from very low-income families are taken in. The sisters are committed to providing these children with a quality education to increase their chances of emerging from poverty.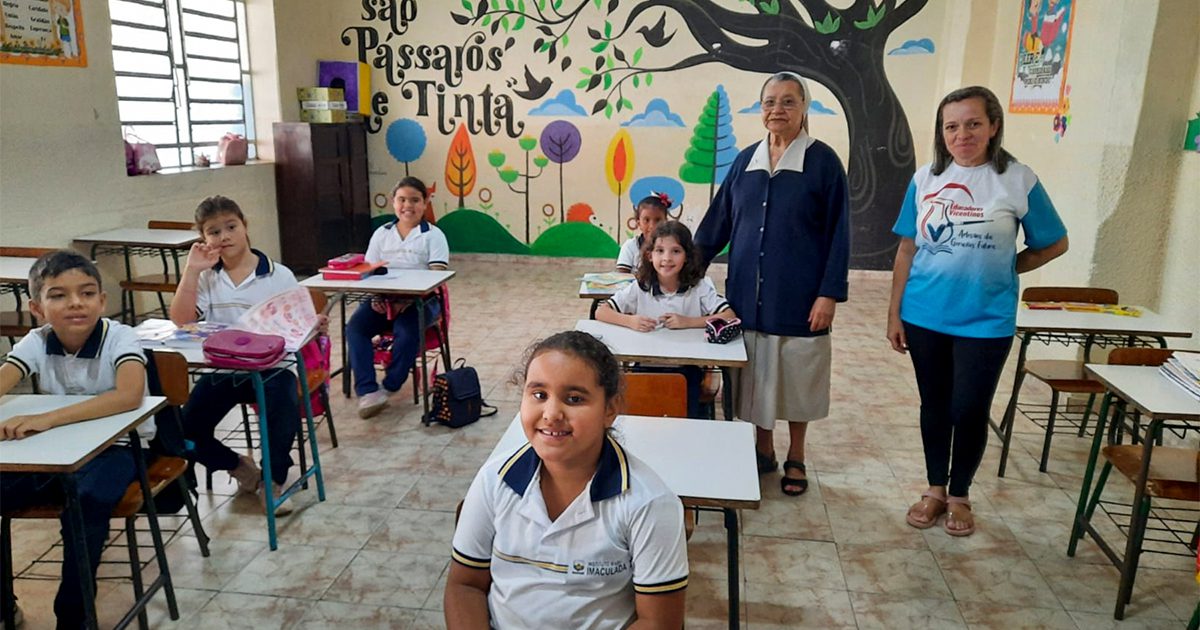 "The Maria Imaculada Institute has been fighting daily for 90 years against the poverty that ravages the interior of Ceará. Children are the first victims of poverty in this region, which is marked by a low level of education, a lack of health facilities, the absence of a water supply and the difficulty for parents to find stable employment." – Sr. Luisa
Renovating the school's roof
The ceiling of the school was in danger of collapsing due to its dilapidated state and bad weather, so four classrooms had to be closed off to avoid any accidents that could endanger the children and their teachers.
"With these class closures, 128 children are unable to attend classes and activities in this deteriorated space. We have deferred maintenance of this roof for too long due to lack of financial resources. We now need to renovate this 90-year-old roof structure, otherwise it will collapse completely, jeopardising the schooling of another 300 poor children. With the increase in the price of building materials, the cost of this renovation has increased considerably and is putting a strain on our budget for repairs."
With Them, Thanks to You
Source: Les Projets Rosalie