"Dense" is a one-word description for people who have trouble seeing beneath the surface of things. It takes them extra effort to break through that exterior shell and get down to the underlying meanings.  So, hearing that "March comes in like a lion…," they might look out their window for those roaming lions!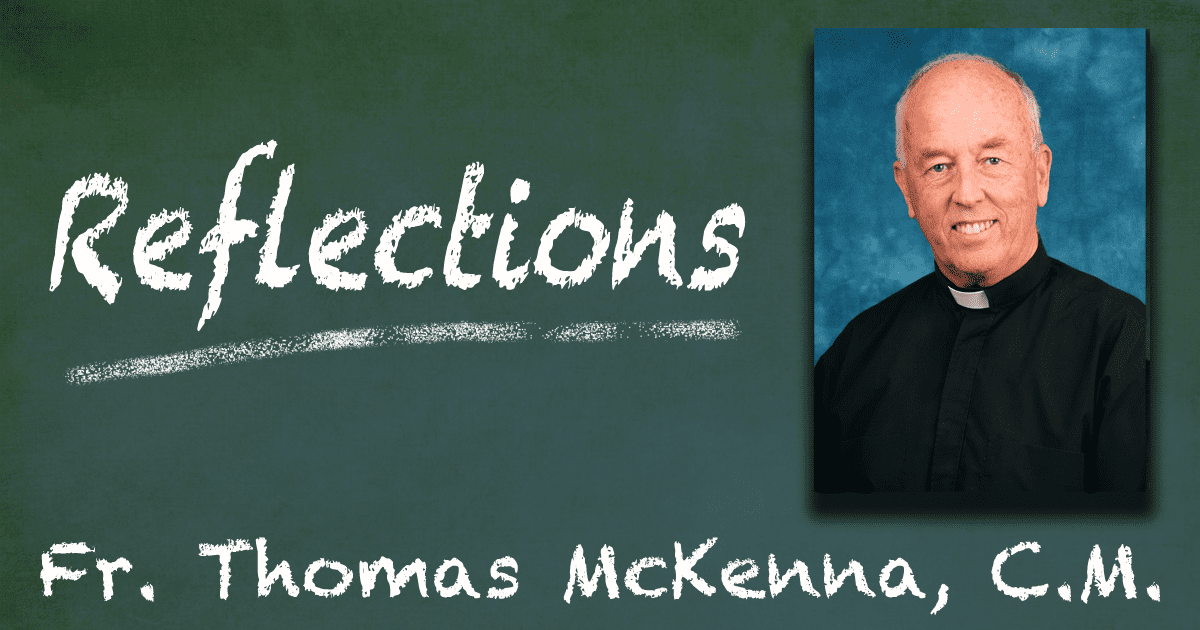 On a more serious note, the gospel of John is full of these instances where the real import of what is happening bounces off, where the hearers miss the meaning. When Jesus tells the officials "Destroy this Temple and in three days I will raise it up again," they fail to catch his underlying message. He is the Temple; the Temple, the New Temple, is Jesus Himself. Three days after they think they have destroyed him, he rises again to new life.
For the Hebrew people, the Temple was the privileged meeting place with God. It is Jesus now who becomes that meeting place. To encounter God, you no longer walk into a building. You walk rather into the intimate, personal space of this Jesus, who is the Christ. And there, standing close, you let yourselves be moved by Him (better, be transformed by His presence), and then step out to share that encounter with the surrounding world.
Entering this process, a transformation process, is just what every believer does when gathering for Sunday Eucharist. Its goal gets acted out in the offertory procession. Two people, representing everybody in the Church, bring up the gifts of bread and wine to be changed into the body and blood of Our Lord.
But an underlying meaning of that mini-procession is that everyone there is offering his or herself to be changed, getting into position to be transformed into people who more and more think with the mind of Christ and act with His heart.
Beneath the surface of that march to the altar lies a fuller significance: not just the bread and wine, but the congregants themselves as gifts to be made over and reshaped. Ritually, they are disposing themselves to become glimmers of The Lord's presence in their world. They are offering themselves to "be Church," the Body of Christ in this time and place.  The bread and wine carried up the steps bear not just intentions, but everyone's willingness to be shaped further into bearers of the Good News.
The three classic practices of Lent, prayer, fasting, and giving alms are time-honored ways to put flesh on the congregation's self-offering.
Praying: carving out 15 minutes of silence in the day, just to be there with God, and while there, visualizing those final scenes in Jesus' life: as he prays at that Last Supper, as he agonizes with his Father in the Garden, as he lets himself be nailed to that cross for the love of us – as then he rises on the other side of death. Another prayer possibility: praying for those who can't pray because they are being pursued or in danger as refugees.
Fasting: letting oneself experience just some of what it means to be hungry so my heart can open more to people who cannot fast because they have no food. Additionally, fasting as a reminder to myself of my hunger for God.
Almsgiving: opening one's hands to let possessions slip through for the benefit of some needy neighbor, some good cause. Or, giving alms for people who themselves can't give alms because they have no alms to give.
The practices, attitudes and scenes of Lent are meant to take us deeper. They help penetrate the shell that can build up around not only religious practices but also the faith-vision of all aspects of life. The Holy Spirit dwells within us at a deeper level than we can ever sound. Gathering for the Eucharist is a hallowed way to open ourselves to the working of that Spirit who is always living and moving within us. In a letter to one of his priests, Vincent echoes this call for a deeper dive, so to speak, "The Lord is greatly honored by the time we take to weigh with mature deliberation matters to do with his service." (Vol 2, p 521)
Absorbing our different inspirations and resolves at a Eucharist helps us to pierce some of that static, to crack open that denseness that can build up between ourselves and the call of the gospel. Fasting and praying and almsgiving –and whatever else extra we choose to do in Lent – serve to dispose us ever further to the Risen Life which is always coming to us in Our Lord Jesus, the Christ.