If you see something, say something!
We need to share "good news"! It is all too easy to fall into the trap of sharing bad news.
How about doing something different… and constructive. SHARE GOOD NEWS!
Affirm it, publicize it when you see it!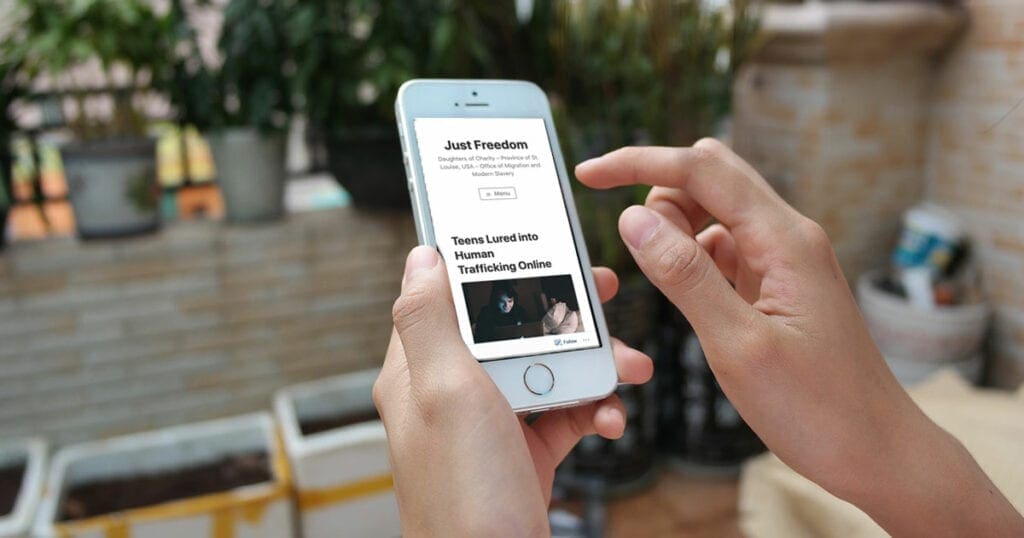 For example, in the category of being "inventive to infinity", here is what the Daughters of Charity are doing to combat human trafficking in the US.
Their Office of Migration and Modern Slavery is committed not only to raising awareness of the dimensions of the problem. They are doing it positively by sharing good news of what is being done to fight the horror of it!
From their latest newsletter "Just Freedom"
"Last month, we mentioned a few companies and industries that are working proactively against human trafficking and educating their employees. While companies can make a large impact, sometimes educating the public is more easily done by celebrities. And a few Major League Baseball players have taken on the task.

Strike Out Slavery is a campaign that is working to fight against modern slavery with a goal of spreading awareness. Major League Baseball teams are dedicating a home game to educate and equip their fans on the realities of human trafficking, including how to recognize the signs and how to report it.

In another effort to reach a large number of people, many gas stations in Georgia have posted signs addressing human trafficking. Similarly in New York City, murals have appeared on buildings depicting different forms for slavery, including labor trafficking, sex trafficking, and child soldiers.
How refreshing to learn of these creative steps!
What YOU can do about the issue that bothers you the most
Take a positive approach!
Share good news about what is being done! Wouldn't that be a systemic change?
Where? On your Facebook or other social media pages. When you see something good, say something!
Which issue? Your issue! Whether it is caring for those fleeing for their lives, a voting rights campaign, combating a root cause of division, such as "fake news"… spread some good news!
Remember… If you see something good, say something good!
Oh… and visit the Daughters of Charity "Just Freedom" website for more of what is being done! Get their monthly newsletter.