Four Vincentian university presidents visited Adamson University last January 4, 2019. Fr. James J. Maher, CM, president of Niagara University in New York; Dr. Conrado Gempesaw, a Filipino-American, and president of St. John's University in New York; Dr. Gabriel Esteban, a Filipino-American and president of DePaul University in Chicago; and Sr. Lourdes Albis, DC, president of Universidad de Sta. Isabel in Naga, Camarines Sur came to the school for their meeting with Adamson's president. Adamson University president Fr. Marcelo V. Manimtim, CM and other top administrators, welcomed them.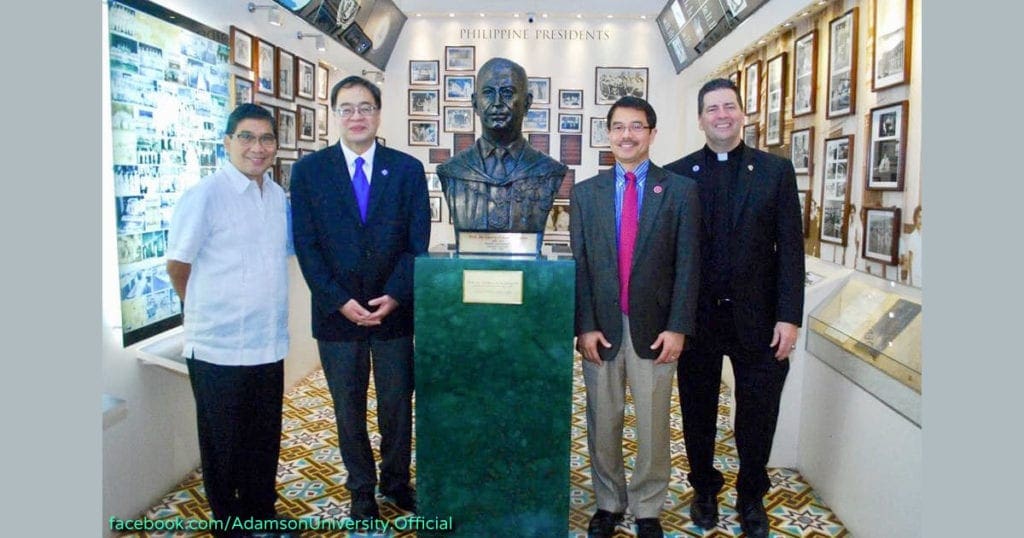 During their visit, they made a tour of the university museum and art gallery before meeting an audience composed of university officials and selected students from the different colleges at the university theater. In that meeting, the three presidents from the U.S. discussed their respective schools' programs, facilities, systems, scholarships and other relevant topics. Their afternoon schedule included a meeting with the top officials, college deans and department chairpersons that focused on academic concerns and ways at strengthening the bond between the five Vincentian universities.
Vincentian universities are run by priests, brothers and nuns of the Congregation of the Mission and the Daughters of Charity – both founded by the French cleric St. Vincent de Paul. There are only three Vincentian universities in the U.S. and two in the Philippines. St. John's University and DePaul University made recent history by electing laymen Filipino-Americans to the top post. Dr. Gempesaw is originally from Davao and finished college at the Ateneo de Davao University. Dr. Esteban is originally from Paco, Manila and earned his college degree from UP Diliman.
Source: Adamson University Website