Have you ever bothered to study the long term results of your youth and young adult program?
In the mid 2000s, the Eastern Province if the Congregation of the Mission created space for some insightful young people to take a parish-based Catholic service learning program based in Catholic Social teaching and turn it into a program that reaches youth, adolescents and young adults, and now counts over 5000 alumni. I was happy to work along side and sometimes mentor these young people in leadership.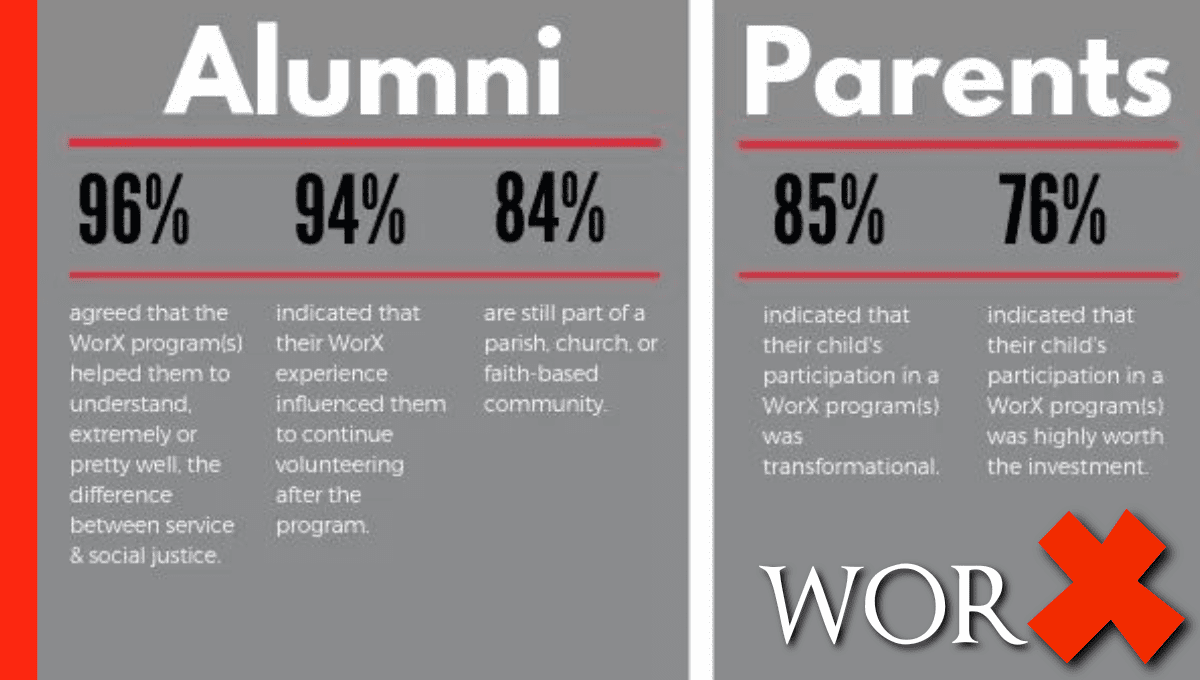 Their "worX" suite of programs along with other formation and prayer offerings are now called the Center for FaithJustice. They wanted to find out, in the shadow of the synod on youth, if they have had an impact in the last ten years. Here's what they say.
Today we're proud to announce the release of our new study on youth engagement in faith, service, and social justice, "What WorX: Measuring the Impact of Faith-Based Service and Social Justice Programs on Catholic Youth," which you can find? http://www.faithjustice.org/resources/

The study found "youth engagement in faith continues long after WorX programs end." In fact, 84% still belong to a parish or faith-based community – 8 out of 10 respondents said that their participation influenced this in some way; 94% of respondents indicated that participation in a WorX program influenced them to continue volunteering. You can check out the full report to learn more!

This study was researched and written in collaboration with the Lilly Family School of Philanthropy at IUPUI.
Their connection with the Congregation officially ended in 2008, but at their recent 10th anniversary celebration of the incorpration of the Center as an independent non-profit organization, they named the Vincentians as the ones that gave them access to a spirituality that shaped their calling: the charism of St. Vincent de Paul and the witness of his sons. CFJ is doing something right! You can find out more by browsing their entire site.