One of my favorite lines in the psalms rests within Psalm 95.  The prayer starts with a wonderful summon to the people to praise (vv. 1-2).
Come, let us sing joyfully to the LORD;
cry out to the rock of our salvation.
Let us come before him with a song of praise,
joyfully sing out our psalms.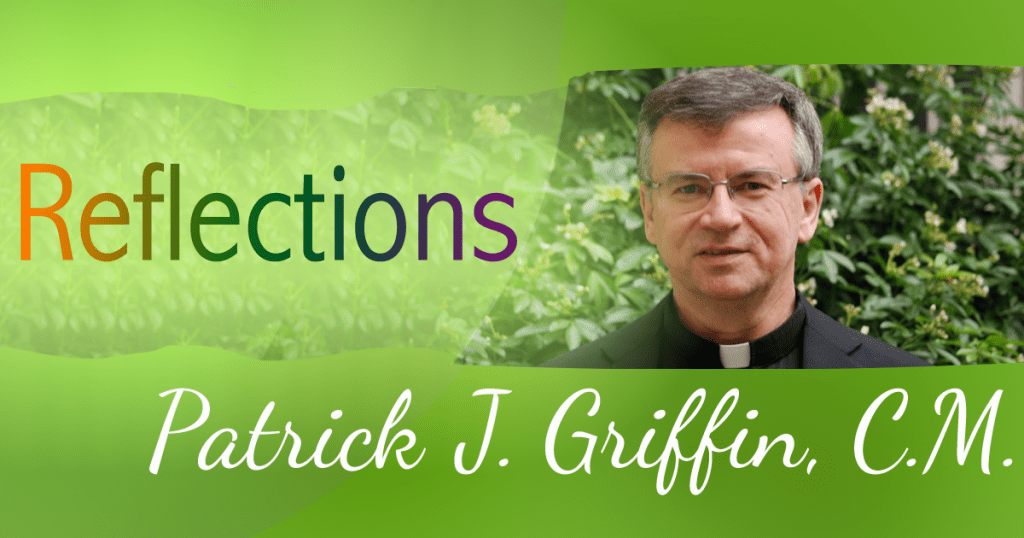 For the next verses, the Psalmist invites the people both literally and figuratively to enter into God's presence for worship as it exalts the Creator of all.  The people proclaim the reason for their joyful praise (v. 7)
For he is our God,
we are the people he shepherds,
the sheep in his hands.

Then comes the line that captures my reflection (vv. 7-8):
Oh, that today you would hear his voice:
Do not harden your hearts. . . .
I find a double edge to the verse.  First, listen; then, do not resist.  In this year of St. Joseph, the summons captures an added impact and application for me.
Matthew's story of Joseph gives him special attention at the beginning of the Gospel.  Four times, God's voice rises up within Joseph's heart through the message of an angel, and four times Joseph hears and responds immediately (1:20-21, 24; 2:13-14; 2:19-21; 2:22-23).
Joseph's respect for the Law was moving him towards a decision of separation with regard to Mary in the early part of his story.  When he learns what the Lord wants, however, he does not harden his heart and stick to his own thinking, but responds with vigor and obedience.  He takes her into his home permanently.  We see the suppleness of his innermost self.
We can imagine Joseph reflecting upon this Psalm both before his introduction to his special part in God's plan as well as afterwards.
In another part of the life of Joseph, a second striking way of hearing God's voice emerges.  He attended to the divine words as communicated to him by a heavenly figure in a dream, but he also responded to them as they emerged more concretely from the lips of Jesus.  Every word and action of Jesus carried God's voice.  (He was, after all, the "word made flesh.")  Joseph heard God laugh and cry, tell stories and seek assistance, and he heard God tell him that he loved him with a big hug.  How often did Joseph uniquely hear God's voice in his role as father to Jesus?  Did it make him think each day of Psalm 95 and the impact of "today?"
The model of Joseph as responsive to the voice of God in his life stands out powerfully for us in his story.  Parents might reflect on the way in which God speaks to them through their children and how these treasures summon us to love and virtue.  Each of us might allow that thought some room for reflection and some impetus for an examination of conscience in the way that we harden our hearts.  We might ask ourselves how well we listen to the Gospel proclaimed in our midst.
Today, let us adapt and adopt the words of the psalmist as we seek the intercession of Joseph to respond faithfully:
Oh, that today I would hear God's voice:
Let me not harden my heart. . .