"Yet all is not lost. Human beings, while capable of the worst, are also capable of rising above themselves, choosing again what is good, and making a new start, despite their mental and social conditioning. We are able to take an honest look at ourselves, to acknowledge our deep dissatisfaction, and to embark on new paths to authentic freedom. No system can completely suppress our openness to what is good, true and beautiful, or our God-given ability to respond to his grace at work deep in our hearts. I appeal to everyone throughout the world not to forget this dignity which is ours. No one has the right to take it from us. (Laudato Si: #205)"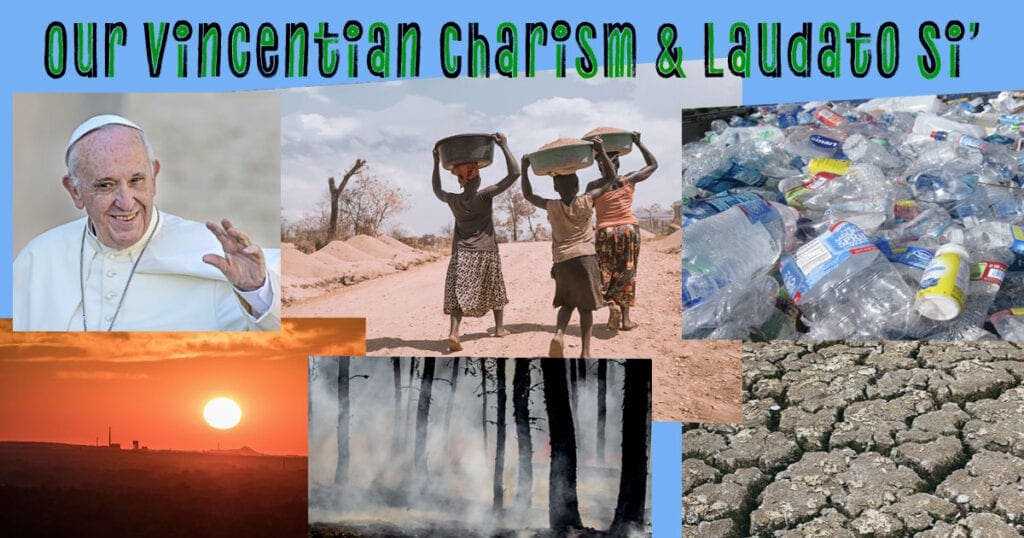 We as human beings, throughout the world, are faced with a problem that should be causing each of us to search inside ourselves and ask "am I responsible for someone's loss of dignity?"  It is not enough to live our own lives with dignity.  Pope Francis tells us emphatically that, "No one has the right to take it from us."
As Catholics, we believe each and every one of us is created in the image of God.  God is love.  Therefore, as Catholics we love all human beings living on our earth, our common home.  Pope Francis tells us God's creation of our world and all living entities in it are a gift from God. The care of creation is strongly linked to protecting human dignity. This protection includes all who are poor and vulnerable. Migrants and the undocumented, people of color and the indigenous, are among the poor and vulnerable.  Do our words or actions or the words and actions of others we hear cause hurt feelings, shattered egos, fraught spirits, or taxed emotions?  If we answer yes, are we not guilty of attacking a sister or brother's dignity?
In so many countries we find borders closing, human suffering exacerbating, children torn from their parents.   Today's dangerous culture encourages so many to turn their backs on others because of racism, economics or fear.  In doing so, we not only turn our backs on neighbors but we turn our backs on God.  Remember, God created each of us in God's image.  Should we not ask others to be aware that helping the poor and the vulnerable achieve dignity is as important as possessing it ourselves?
We, in the Family of Vincent, can advocate for the care of victims of climate disasters such as hurricanes, earthquakes and other natural disasters.  We can advocate for migrants seeking to save their lives or the lives of their children.  We can advocate for non-citizens who only seek to be our neighbor.  To not do so is to ignore the message of Laudato Si.  To do so will bring us onto Francis's "new paths to authentic freedom."
Bill Hurley, Chair
SCNY Immigration committee
The Vincentian Charism and Laudato Si' is our effort to share various ways that Vincentians find their charism connects with Laudato Si'. We encourage your comments on these posts and welcome anyone interested in submitting an article to email Jim Paddon at jpssvp@hotmail.ca.