An often-heard question: "Is there enough to go around?" Sometimes asked out of kindness ("We'll have to make sure there is.") it can also arise out of fear, ("What if there isn't enough for me?") The second figures prominently in both the Scriptures and Vincentian life. What do followers of Jesus do when facing — and fearing — the prospect of scarcity?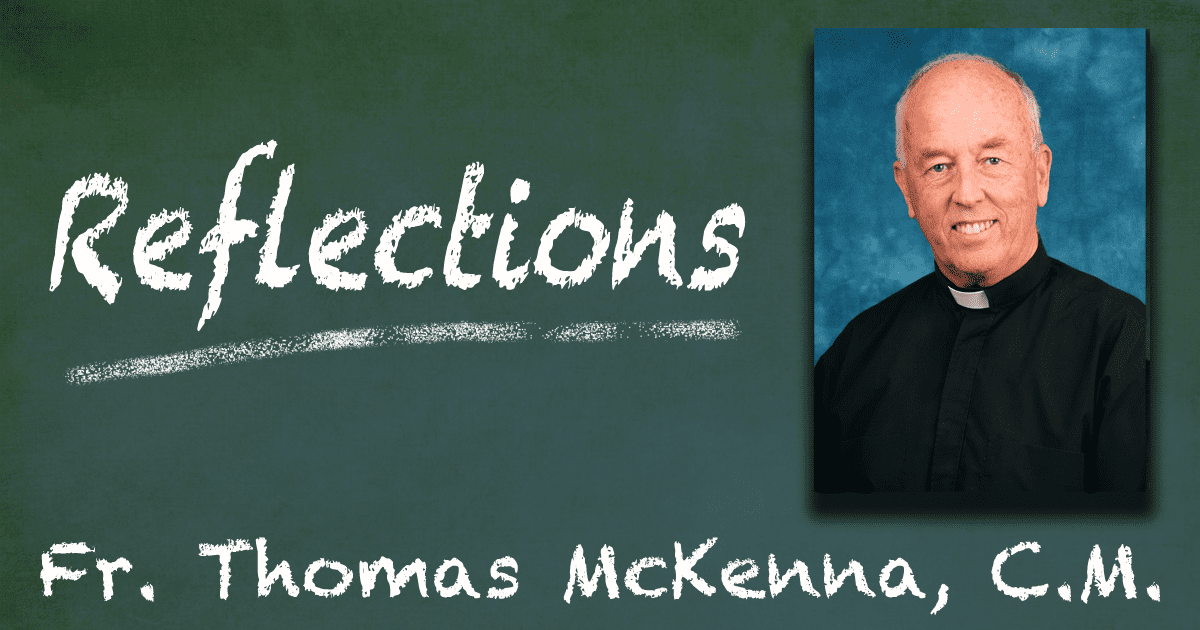 It was a worry for the Hebrew people during the days of Isaiah the prophet. Forced into exile and wandering unsteadily through the Near East, they had nowhere near enough to go around. To this fear, God speaks, "If you listen to me, there will be enough. Heed me and you shall eat well. Listen that you may have life." In a time of scarcity and need, be especially attentive to places where the Word of God is being spoken. In this listening stance, search for water and then drink.
"Is there enough?" shows up again as Jesus stands before the hungry crowd. Here it is the disciples' question when He tells them to feed the throng with their five loaves and two fish — "How are the 12 of us to be fed?" Though worried, still they listen and bring Jesus the food trusting the Master will somehow stretch those supplies. We know the result.
One more response to scarcity is St. Paul's as he writes to the hard-pressed Christians in Rome. Paraphrasing him, "I want you to stake everything on this – that nothing (no shortage or lack or hardship) is going to cut you off from the love God has for you as shown in Jesus. If you can depend on anything, you can depend on this."
Three counsels emerge for seasons of not enough: listen to God, give the little you have to others, and trust you will never lose God's love. Sound enough, they ring hollow unless given the flesh of action by God's people.
Listening. Hearing the places where God speaks in the events of our times – in legislation to help the unemployed, in fiscal measures to bring about greater income equity, in health care for more people, in structures adjusted to achieve racial equality.
Openhanded generosity. Heeding Jesus' request to give over some of the bread in our hands – as people do when they share by contributing to food banks such as Bread for The World, Feed the Children, and local programs.
The example of people who have stepped out in trust that God's love is stronger than anything: people like Dorothy Day and Howard Thurman and Martin Luther King and our own Vincent, Louise and Frederick.
Three biblical strategies in the face of "not enough to go around."
Listen for the echo of God's Spirit moving through society.
Hand over some of our goods so they might be multiplied.
Take St. Paul at his words that nothing, "neither death, nor life, nor angels, not principalities, nor present things, nor future things, not powers, nor height, nor depth, nor any other creature will be able to separate us from the love of God in Christ Jesus our Lord."