September 12, Indonesia – On the second day of the joint Vincentian Family Collaborative Action Program and Systemic Change (VFCAP and SC) Seminar, the 70 delegates reflected on the two pillars of Systemic Change: Vincentian Spirituality and the Catholic Social Teachings, facilitated by Fr. Giuseppe Turati, CM and Jim Claffey of the Systemic Change Commission.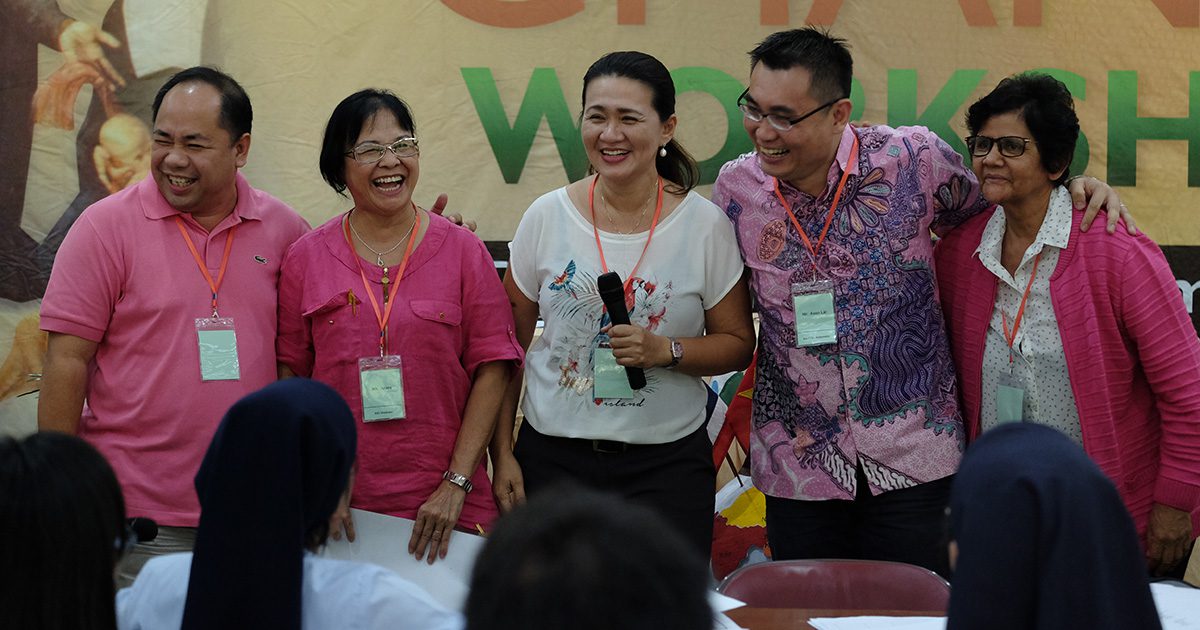 In the afternoon, they had a workshop on Module 3: A Vincentian is a Collaborator and a Systems Thinker (Re-discovering).  Ana Maria Escaño and Pamela Mantuhac invited the participants to rediscover their own individual styles, and the community's giftedness, discerning in their potentials as major assets towards community mobilization. The day concluded with a Concelebrated Mass with Fr. Sad Antonius Budianto, CM, (VF Indonesia Coordinator) as the main celebrant.
The participants believed that with honesty, humility, and transparency we can complement each other, because only then, like the yin and yang, can we collaborate and effect systemic change.
September 12 was another fine day of reflection, sharing and meeting of minds for the Family.
"Never doubt that a small group of thoughtful, committed citizens can change the world. Indeed it is the only thing that ever has." – Margaret Mead