Jonna Scopellito picked up her first musical instrument when she was nine years old and has been adding to her repertoire ever since. The singer-songwriter recently completed a summer internship that not only complemented her passion for music, but supported her academic interests, as well.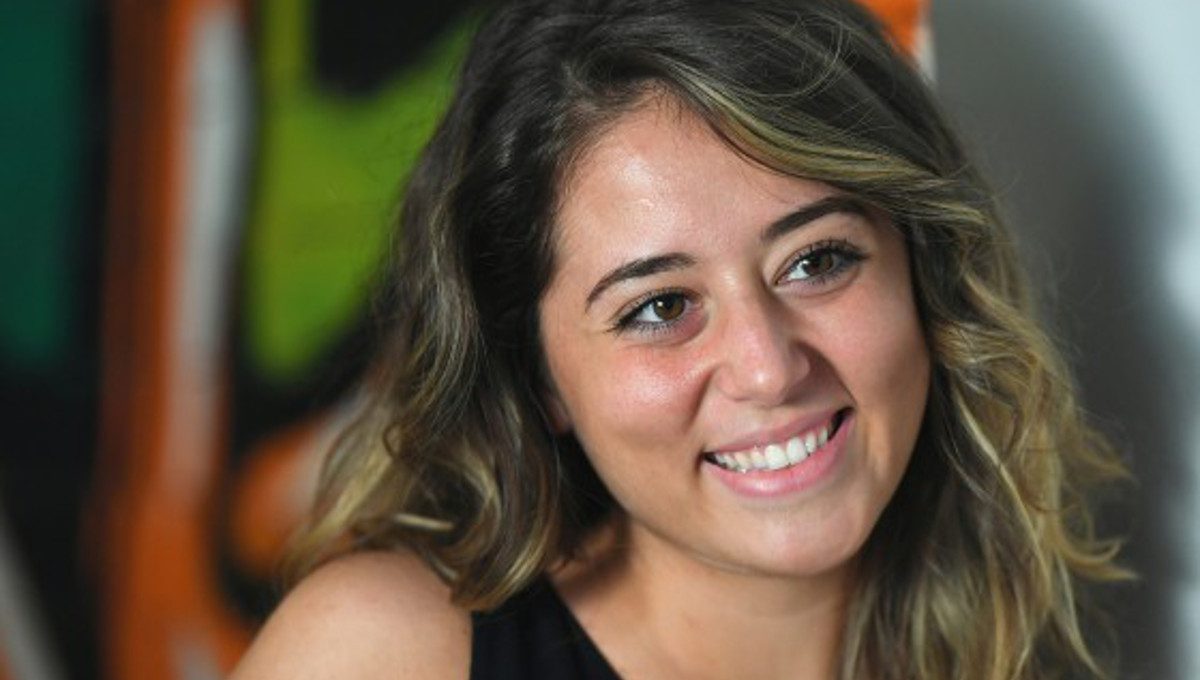 "I've always loved songwriting, singing, performing, producing, and managing my own band, so I wanted an internship that focused on the business side of music," said Jonna. A junior in the Communication Arts program, she attends St. John's Staten Island campus. "I chose to intern at Sony Music Entertainment, and it was a perfect fit for me."
As a marketing intern with Sony Independent Network, a division of Sony that works with musical artists that are based outside of the US, Jonna was responsible for researching venues for bands to perform, creating band biographies for radio stations, and building marketing plans. "Internships allow you to get a better feel for a particular industry," she said. "I always want to be open to trying new things and stepping out of my comfort zone."
Even though her summer internship required a 90-minute commute between her home in Staten Island and Sony's Hudson Street location in the SoHo section of Manhattan, Jonna was not deterred. "Three times, every week, I would take the train to the ferry to the subway to get to work," she said. "It was a long commute, but it was well worth it."
As a child, Jonna's father taught her to play guitar, piano, and drums. "My father was my biggest influence early on," she recalled. "From there, I started taking vocal lessons and that experience made me want to also become a songwriter."
Active in her Catholic parish community, Jonna uses her faith to help guide her through many of life's important decisions. "Our path is constantly changing, and we need to be open to new experiences," she said.
Jonna's faith also played a role in her decision to enroll at St. John's. "There were three main things that drew me to the University," she said, "One—the fact that it is a Catholic University; two—the communications program is a perfect fit for me; and three—it is close to home and just a ferry ride away from Manhattan."
Not surprisingly, Jonna hopes to secure additional internships before she graduates. She has already interned at The Orchard, a music, film, and video distribution company, and SiriusXM, one of the world's largest audio entertainment companies.
"My plan is to pursue a career in the music or radio industry after I graduate," she said. "That's why I want to take advantage of every opportunity I have while I'm a student at St. John's."
---
---