But someone has to do the dishes!
This Mindwalk is a reflection on a saying attributed to a contemporary change agent – Shane Claiborne
"Everybody wants a revolution, but nobody wants to do the dishes."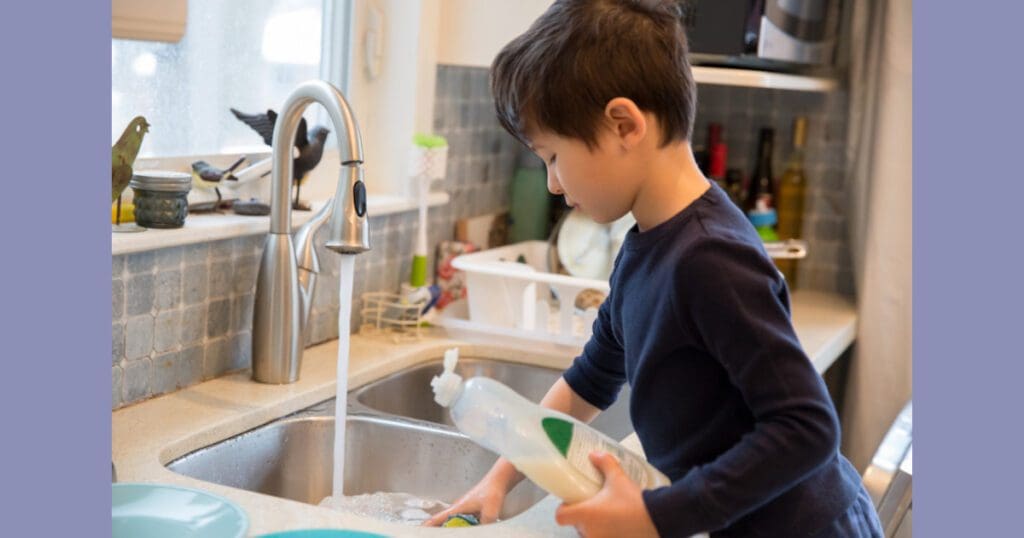 God is in the details
God in the details! Did you do a double take?"
I thought it was "the devil is in the details"!
The devil is in the details is a handy way of saying something is complicated… and requires attention to many details. Details can cause failure.  Small things in plans and schemes that are often overlooked can cause serious problems later on.
(Incidentally, how many know the origin of the saying? I thought it might have been an ancient insight. However, although used around 1960, it did not become common until the 1990s. It seems to be a twist on a German proverb, 'God is in the detail', from the late 1800s.
How is God in the details?
With his own eye for detail, Pope Francis highlights Jesus' attention to detail.
"Let us not forget that Jesus asked his disciples to pay attention to details.

The little detail that wine was running out at a party.
The little detail that one sheep was missing.
The little detail of noticing the widow who offered her two small coins.
The little detail of having spare oil for the lamps, should the bridegroom delay.
The little detail of asking the disciples how many loaves of bread they had.
The little detail of having a fire burning and a fish cooking as he waited for the disciples at daybreak."
Here, he offers a picture of a God who notices the details.
He writes this in context of reflections on "signs of holiness in today's world." (Rejoice and be glad)#144)
But it is not that God is waiting for us to miss details in a kind of "gotcha" mode.
Some related quotes…
"In God's great plan, every detail is important, even yours, even my humble little witness, even the hidden witness of those who live their faith with simplicity in everyday family relationships, work relationships, and friendships. "
#7. "I like to contemplate the holiness present in the patience of God's people:

in those parents who raise their children with immense love
in those men and women who work hard to support their families
in the sick, in elderly religious who never lose their smile
"In their daily perseverance, I see the holiness of the Church militant. Very often it is a holiness found in our next-door neighbors, those who, living in our midst, reflect God's presence. We might call them "the middle class of holiness."
 Saints are not special kinds of people
Paraphrasing Brother David Steindl-Rast, "Saints are not special kinds of people. We are each special kinds of saints."
Pope Francis writes…
#11"Each in his or her own way" the (Second Vatican) Council says. We should not grow discouraged before examples of holiness that appear unattainable. There are some testimonies that may prove helpful and inspiring, but that we are not meant to copy, for that could even lead us astray from the one specific path that the Lord has in mind for us.
"The important thing is that each believer discerns his or her own path, that they bring out the very best of themselves, the most personal gifts that God has placed in their hearts (cf. 1 Cor  12:7), rather than hopelessly trying to imitate something not meant for them. We are all called to be witnesses, but there are many actual ways of bearing witness."
In other words, it is in the details of our lives that we find and manifest God.
The details of our lives
Who are the people who showed us God by their attention to detail?
Do we find God in the details of our lives?
Originally posted on Vincentian Mindwalk