Niagara University is again one of the nation's most environmentally responsible colleges, according to The Princeton Review®. The education services company features NU among the 455 colleges profiled in "The Princeton Review Guide to Green Colleges: 2023 Edition." Niagara earned a "Green Rating" of 92 out of a possible 99.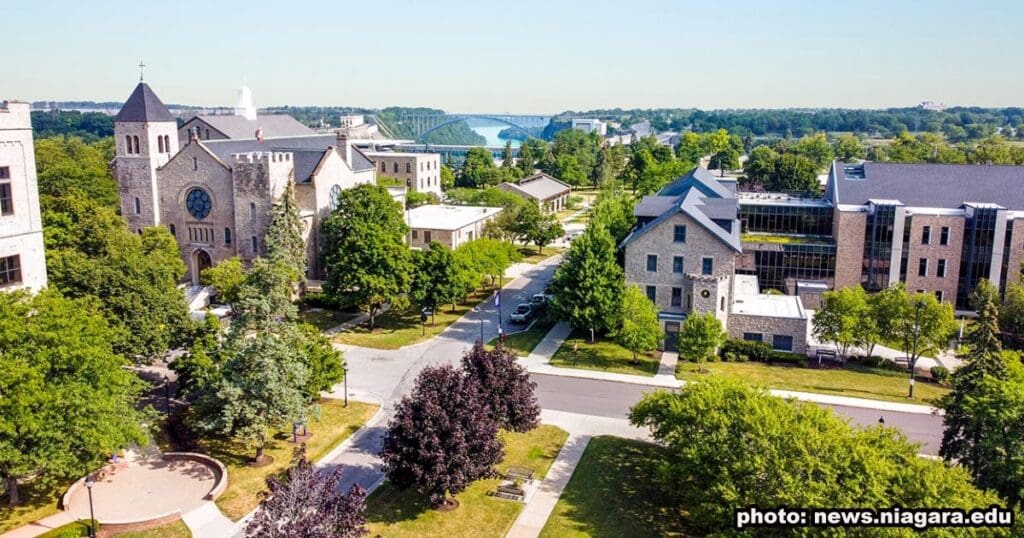 The Princeton Review chose the schools based on a survey of administrators at more than 710 institutions during the 2021–22 academic year and surveys of students attending the colleges. More than 25 data points were analyzed in the selection of schools for the guide, including the availability of transportation alternatives on campus, whether or not the school has a formal committee devoted to advancing sustainability on campus, and the percentage of the college food budget spent on local/organic food.
"Since we debuted this project 13 years ago, we have seen an increasing interest among college applicants in attending colleges that are committed to the environment and to green practices," said Rob Franek, editor in chief of The Princeton Review. "Over the years, we have also seen a significant growth in the number of colleges pivoting to sustainability-related policies and programs. We are proud to shine a light on these schools and to continue serving as a unique resource for students who want their 'best-fit' college to also ideally be a green one. We highly recommend each and every one of the colleges in our guide."
The Princeton Review chose the 455 colleges based on its 2021–22 survey of administrators at 713 colleges concerning their institutions' sustainability-related policies, practices, and programs. The company's editors analyzed more than 25 data points from the survey to tally Green Rating scores for the schools on a scale of 60 to 99. Colleges that earned a Green Rating score of 80 or higher were chosen for the Guide to Green Colleges. Of the 455 schools selected for the 2023 edition of the guide, 421 are in the U.S., 26 are in Canada, two are in Taiwan and one (each) is in Ecuador, Egypt, Greece, Ireland, Mexico, and Morocco.
The leading tutoring, test prep, and college admissions services company has published its annual "Guide to Green Colleges" since 2010. The company is also known for its dozens of categories of annual college rankings; its books, including "The Best 386 Colleges" and "The Best Value Colleges"; and its many other education services. Every year, it helps millions of college- and graduate school–bound students as well as working professionals achieve their education and career goals through its many education services and products. They include: online and in-person courses delivered by a network of more than 4,000 teachers and tutors; online resources; more than 150 print and digital books published by Penguin Random House; and dozens of categories of school rankings.
Source: NU News