The Vincentian Family Coalition at the UN in New York was honored at the Vincentian Convocation at St. John's University with the International Medal. Accepting on behalf of the coalition was Sr. Teresa Kotturan of the Sisters of Charity Federation. Attending for the AIC were Natalie Boone and MaryAnn Dantuono. Also represented were the congregation of the Mission by Jim Claffey and the SSVP by Pattie Hughes, Teresa Abruzzo, and Ed Keane.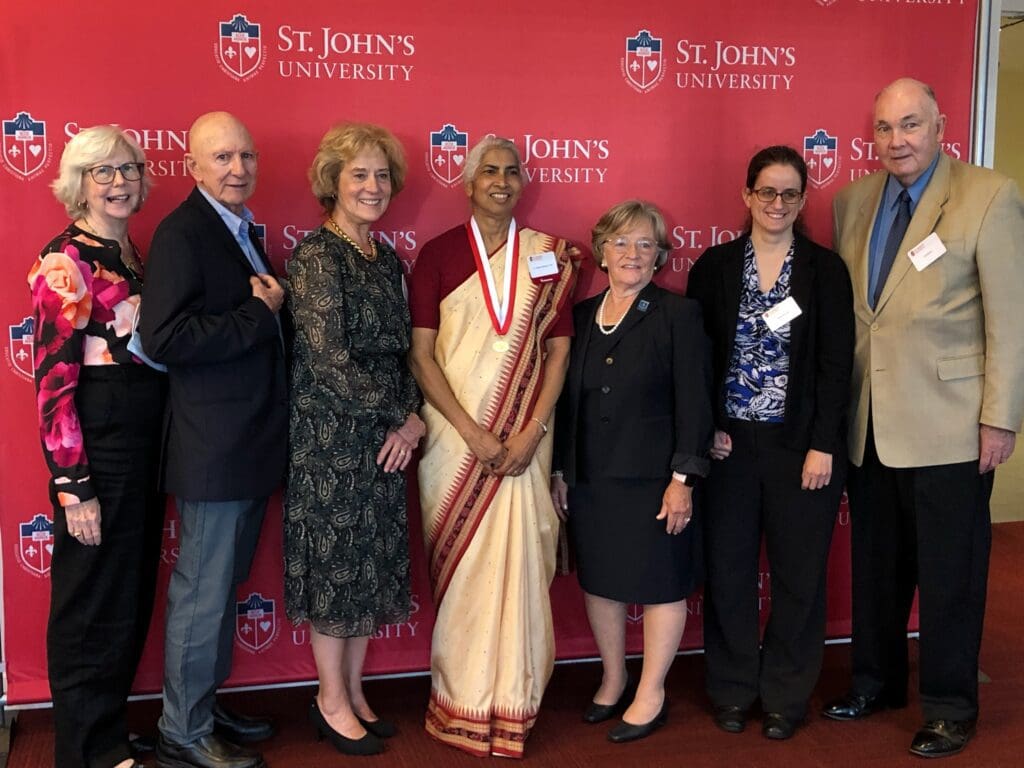 The organizations honored at the Convocation, which was held on September 23 at St. Thomas More Church, embodied this year's Founder's Week theme: "Be Vincentian, Work for Justice."
To view the ceremony, click the video link below.
Vincentian Convocation Ceremony and Chair of Social Justice Lecture 2021 from St. John's University on Vimeo.