After much delay following the pandemic, the FHA will be hosting its second conference, which will be a hybrid event combining in-person and virtual opportunities, ensuring accessibility for all members of the Vincentian Family. From 25th to 27th October 2021, the FHA is inviting the Vincentian Family to gather in Seville, Spain, learn new information, share experiences and build capacity on the theme of refugees, internally displaced people and human trafficking.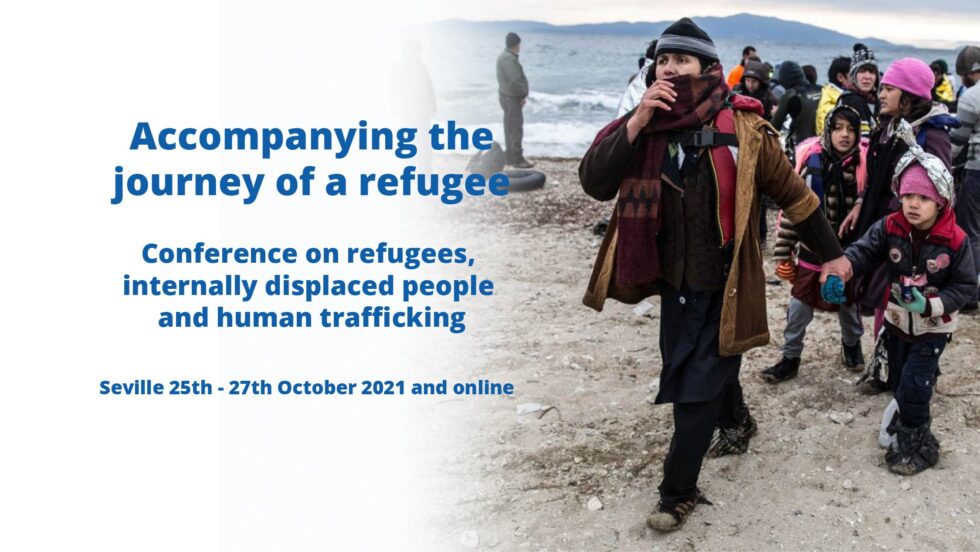 The FHA will shine a spotlight on the Vincentian response to the homelessness experienced by internally displaced persons, refugees and trafficked persons. As these groups are often entirely without shelter or live in temporary or crisis accommodation, they are included in the Institute of Global Homelessness (IGH)'s definition of homelessness, recognised by the United Nations. For example:
By the end of 2019, 2.5 million people in Nigeria had been displaced by conflict following the insurgency of Boko Haram (Internal Displacement, 2019).
In 2016, 24.2 million new natural disaster displacements were brought on by sudden-onset natural hazards (Internal Displacement, 2019).
In 2019, the Indian Government evicted 1 million people from indigenous tribes from their homes to enable development projects to go ahead because they had not met the legal criterion to live there, despite having lived in such areas for centuries (Washington Post, 2019).
The socio-economic conditions in Venezuela led to, on average, 5,000 people leaving every day in 2018. In total, the severe lack of food, medicine and essential services has displaced 3.6 million people (UNHCR, 2020).
There are nearly 26 million refugees globally, around half of whom are children, and 4.2 million asylum-seekers (UNHCR, 2020).
In 2016, an estimated 40.3 million people worldwide were victims of human trafficking (Unseen UK, 2018).
Many VF branches around the world work with these groups and have developed different services ranging from emergency assistance and social support to advocacy and prevention. The conference will provide an opportunity to connect with these Vincentians, foster partnerships within and beyond and improve VF services worldwide.
Over the three days, we invite Vincentians to join us as we take you on the journey embarked upon by IDPs, refugees and trafficked persons. Through key-note speeches, panels and workshops from experts and refugees and trafficked persons themselves, and visits to local Vincentian projects supporting these groups, we hope to inspire a community of VF practitioners who can locally and globally better the situation of these vulnerable people through advocacy and concrete actions.
We will start releasing more information soon on our website and social media channels. If you are interested in taking part, you can also send us an email at fha.info@famvin.org and we will keep you up to date.
Source:Vincentian Homeless Alliance