One of my favorite words, both because of the way it sounds and what it connotes, is "nudge" — someone sitting by herself, content with the way things are and then starting to feel this little inside push, beginning to hear this interior voice saying "get up and do something." At that point, he or she can go with it or let it pass through, can turn that nudge into action or just ignore it.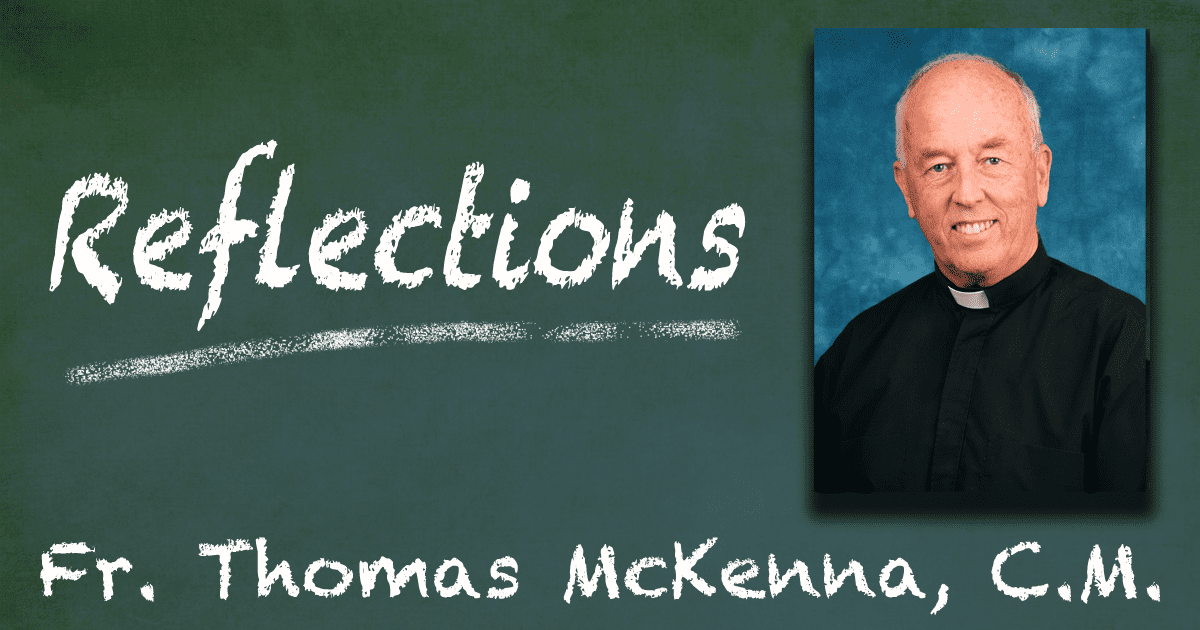 This theme shows up often in the Scriptures. Someone is just sitting there, and then begins to sense this inner prompting to step off in a certain direction. And in time, the person comes to connect this impulse, this little shove, with the presence of God.
A clear instance of this comes with the prophet Isaiah. He reports this feeling of being sent arising within him and moving him "off the dime." As he testifies to it, "The Spirit of the Lord has come upon me:
            – sending me out to bring good news,
            – moving me to help people who are needy,
            – prodding me to bring some healing to people who are broken,
            – "nudging me" to make a move to unchain people who are bound in and trapped.
John the Baptist identifies closely with Isaiah's experience. Paraphrasing John "I too have felt that inner summons to do what I can to prepare the way for the One who is coming. Right now, that way has too many twists and turns, making it difficult for people to see who is just ahead. What I'm feeling is the urge to straighten out that road, to do what I can to make it easier for people to receive the Lord Jesus into their lives."
In responding to these impulses, both these biblical figures are modeling a key experience in the life of a Christian disciple. Something starts to form inside a person, and in time it changes from merely an interesting idea into a kind of energy. For instance, the difference between reading statistics about the people suffering from hunger in this city and feeling an impulse for me to go out and do something about it– maybe to volunteer at a food bank. Or it could be the transition between thinking about an elderly relative living all alone, and then following the urge to get in my car and go visit.
And incidentally, we know it was St. Luke's rendering of Isaiah's "sending passage" quoted above that ignited a flame inside our own Vincent de Paul.
These impulses to act can be very faint, subtle, and easy to miss. So many other things would drown them, holiday busyness, a TV series to watch, an appointment to make. That's why different practices have sprung up over the centuries to make people more alert to these inner prods. This season of Advent puts a spotlight on one in particular – just being quiet, moving away from distraction, being alone and silent before God. And while there, paying attention to whatever inner push or pull moves me to do something helpful, something that would give flesh and bones to God's love in this world.
And so, the point: the breath of God is always present, moving over the waters from the beginning of time, as Genesis puts it. In a previous age, tradition might have called this inner push "actual grace," that is the finger of God moving me to act, the Holy Spirit giving me that little shove to do something which brings God's presence to bear on the here and now.
Can you think of a time recently when you felt something like this?
– maybe I should tell that truth like it is.
– wouldn't it be the right thing to step in here and defend someone's reputation?
– what if I take that first step to patch up this broken relationship?
– what about writing that check to Bread for the World?
– maybe I should be more attentive to these Covid restrictions.
I started out with that word "nudge," and applied it to that certain impulse to do something beneficial, to that inside prod to act for God. Perhaps not the most eloquent way to speak of how the Spirit of Jesus Christ moves within us, it does get at a truth basic to our faith. The Lord's presence does come upon us and send us out to bring God's good news to our world. It does summon us to make straight the Way of the Lord.