The UN General Assembly unanimously adopted a resolution declaring 2021 as the International Year for the Elimination of Child Labor.  The resolution was put forward by Argentina, who is a leading force in highlighting the issue of child labor. The resolution was sponsored by 70 countries, making a strong multilateral commitment to eliminating child labor once and for all. "Child labor refers to the exploitation of children through any form of work that deprives children of their childhood, interferes with their ability to attend regular school, and is mentally, physically, socially and morally harmful."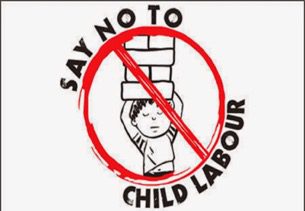 The International Labor Organization has been working for the abolition of child labor for throughout its 100 year-history. The Minimum Age Convention of 1973 had asked Member Countries to establish polices for the abolition of child labor as well as to set a minimum age to enter labor force which will not hamper the fullest physical and mental development of young persons. Though this Convention was ratified by 187 countries, many failed to take adequate steps to eliminate worst forms of child labor. To promote national and international action and cooperation to prohibit and eliminate worst forms of child labor, the ILO C182 on Worst forms of Child Labor Convention was adopted in 1999. It also defined that the term child – to mean all persons under the age of 18. Between 2000 and 2016, there was a 38 percent decrease in child labor globally.
The UN General Assembly is resolution is urging member states to take immediate steps to implement SDG 8.7: "Take immediate and effective measures to eradicate forced labor, end modern slavery and human trafficking and secure the prohibition and elimination of the worst forms child labor, including recruitment and use of child soldiers, and by 2025 end child labor in all its forms."
Just four years are there to take drastic actions to end Child Labor – to restore their rights. Currently 152 million children between the ages of 5 and 17 are in child labor, almost half of them, 73 million are in hazardous child labor. Child labor is concentrated primarily in agriculture – fishing, forestry, livestock herding and aquaculture (71 percent) and 17 percent in the industrial sector, including mining. We are exploiting 152 million children; we have stolen their childhoods, denied them education and ability to develop their potential.
The COVID-19 pandemic is changing our world in unprecedented ways; it has revealed the existing structural fault lines and inequalities of our societies. The gains made by the implementation of Sustainable Development Goals have been reversed. While 70 – 100 million people are being pushed into extreme poverty, an additional 132 million people will be pushed to the brink of starvation. It is said that 1 in 6 children are facing extreme poverty. Around 2 billion children are out of school due to the pandemic and millions will not be going back to school.  The digital divide makes it impossible for them to continue their education. Girl children will be the most impacted by the pandemic – many of them will become child brides. Poverty and hunger in families will force them take up any kind of work to support their families.
The International Labor Organization has been asked to take the lead the implementation of the International Year for the Elimination of Child Labor. ILO is a partner in Alliance 8.7 and serves as the global secretariat of this global partnership for eradicating forced labor, modern slavery, human trafficking and child labor.
Elimination of child labor is possible, if the world embraces a whole of government and a whole of society approach to implement Sustainable Development Goals, especially SDG 8.7. We all can play a role in this daunting task to stop the exploitation of children. Urgent measures are necessary to 'ensure inclusive and equitable quality education' for all children. An important area that needs attention is the intergenerational cycle of poverty of vulnerable segments of society are subjected to.  Eradication of poverty and hunger requires systemic change as well as social protection measures that ensures basic services to protect child rights.
Teresa Kotturan SCN
NGO Representative at the UN
Sisters of Charity Federation