A significant share of the almost $250,000 raised by the International Vincentian Family for Lebanon has been donated by different branches from the five continents. Among them, several groups of the Vincentian Marian Youth of Portugal mobilized to send funds for this campaign. With deep gratitude to the young Portuguese Vincentians, we share this message from the President of their national council: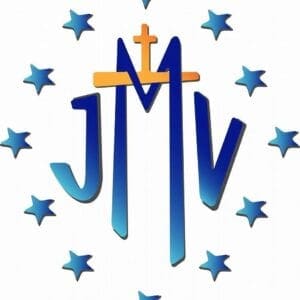 It was with great sorrow that the members of the Vincentian Marian Youth of Portugal learned, through the media, about the explosions that destroyed Beirut on August 4th.
Of course, we assumed that the situation was serious, but we only really understood what had happened once we heard that the Provincial House of the Daughters of Charity had been "seriously damaged", that all the buildings of the Congregation of the Mission (also including the Provincial House) were destroyed and that many of the poor families helped by the Fathers and Sisters had lost all support because everything had been reduced to rubble.
As the days went by after the explosion, we witnessed a local and international wave of solidarity, which included the mobilization of the Vincentian Family to help to recover what had been destroyed, namely the Vincentian Marian Youth of Lebanon, who spent days out on the streets of Beirut figuring out who needed help and helping them to clean their houses.
The VMY of Portugal reacted alongside the International and local Vincentian Family and were, therefore, desperate to help the Vincentian Family in Beirut. Thus, when we became involved in the FHA initiative "From our hearts to the heart of Lebanon," we mobilized young people and other groups to contribute to this cause, to help the Vincentian Family to rebuild the city and to give shelter to those who lost it. We hope that all donations made by our young people are useful to help rebuild the works of the Vincentian Family so that they can continue their mission to help the poor, our masters and teachers.
Mafalda Guia
President of the XIII Nacional Council of VMY Portugal