We are pleased to announce that effective ‪1 September 2020, Fr. Emile Ghali, CM will join the Vincentian Family Office as a part time Assistant International Coordinator.
Fr. Emile will continue to live in Villebon sur Yvette, France as he works with the Philadelphia-based VFO Team. The appointment is for three years with the possibility of renewal.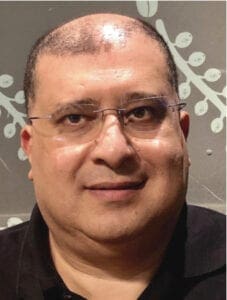 Born in Alexandria, Egypt, and after studying agronomy science in Alexandria University, he entered the Congregation of the Mission. He was ordained a priest on 23 of September 2000. For 12 years he worked in youth education in the Middle East.  Starting in 2012, he served at the  Miraculous Medal Shrine, Paris. Currently, he is the superior of the community of the Congregation of the Mission in Villebon sur Yvette-France.  Emile speaks Arabic, English and French.
We congratulate Fr. Emile at the beginning of his new ministry and offer him our prayerful support and collaboration.