Day 1: For the first time, a joint VINCENTIAN FAMILY COLLABORATIVE ACTION PROGRAM and SYSTEMIC CHANGE SEMINAR formally began on September 11, 2018 at Wisma Samadi Bentang Kejora (Morning Star Retreat House) in Pacet, Mojokerto, Indonesia.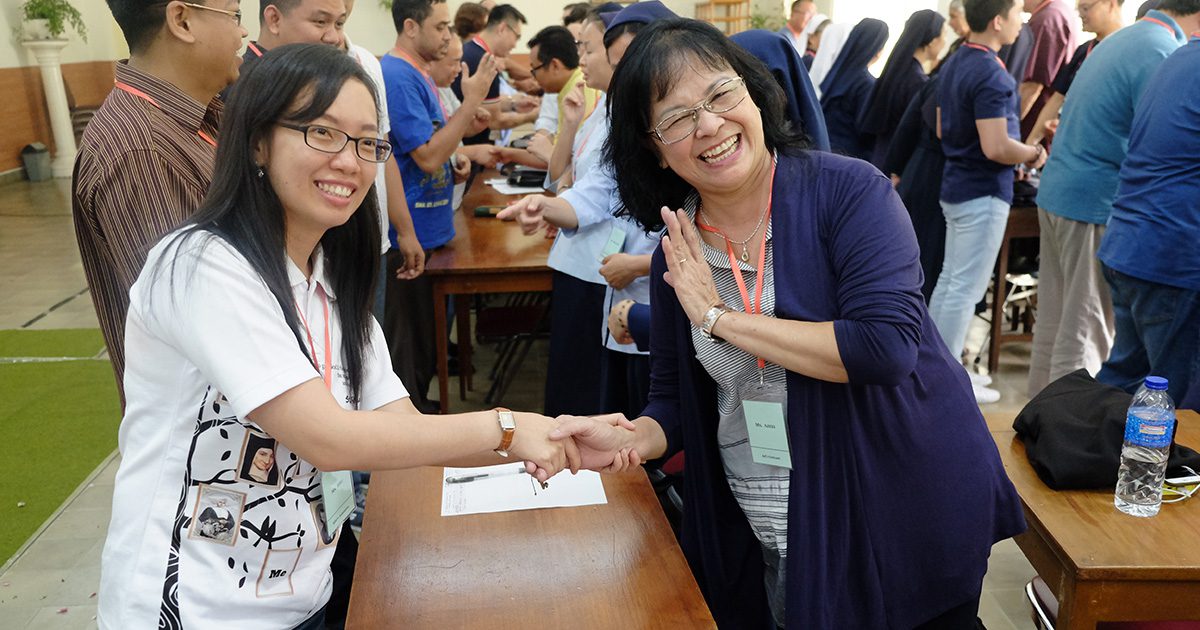 Seventy (70) delegates coming from 17 different branches and institutions forming part of the Vincentian Family of Indonesia and 6 other countries of Southeast Asia – Myanmar, Singapore, Thailand, Taiwan, Vietnam and Philippines participated.   What a blessing to have the members of both the international Vincentian Family Collaboration Commission (VFCC) and the Systemic Change Commission (SCC) together in such a momentous occasion!  Representing the VFCC was Fr. Joseph Agostino, CM (Coordinator) and Ana Maria Escano.  Five members of the SCC were also present:  Fr. Giuseppe Turati, CM (Coordinator), James Claffey, Sr. Maria Teresa Mueda, DC, Sr. Teresa Kotturan, SCN and Rosa de Lima Ramanankavana.  The Southeast Asia Systemic Change Coordinators, Fr. Gregorio Banaga, Jr. and Pamela Mantuhac completed the team of facilitators for this joint seminar.
The Indonesia Local Committee headed by Sr. Engelina Diah Wulandari, DC (Visitatrix) and Fr. Ignatius Soparno, CM (Assistant Provincial) went all-out in their welcome, regaling participants with two traditional East Java dances.
Even though it has been just the first day, we already experienced so much – introductions, getting to know one another, inputs on Vincentian Collaboration, Systemic Change and the UN Sustainable Development Goals.  The presentation of Sr. Maria Teresa Mueda, DC on "Philippines into the Light: The Iligan Story" was the perfect example of collaboration for systemic change.  We all were enriched by the sharing which affirmed our conviction that "nothing worthwhile gets accomplished alone" because we "know that nothing happens in isolation; everything is connected to everything else."