The Sisters of St. Martha of Antigonish, Nova Scotia, Canada, shared the following in their December newsletter:
"As part of our deep commitment to walking the path of Truth and Reconciliation with the guidance of the Mi'kmaw communities among whom we worked and lived for all our 122-years of existence as a congregation, Sisters of St. Martha donated $250,000 to each St. Francis Xavier University and Cape Breton University. With matching private donations, the gift will allow for the creation of four $10,000 scholarships for first-year students each year: two in the field of nursing and two in the field of education. They will be available to Mi'kmaw youth in Eastern Nova Scotia who are registered at one of the two universities.
"These scholarships were created to acknowledge and honour Sisters Veronica Matthews and Dorothy Moore, both Mi'kmaw Elders and women of passion for their culture. True trailblazers, they are known for their achievements in health care and education and their commitment to the communities where they have ministered."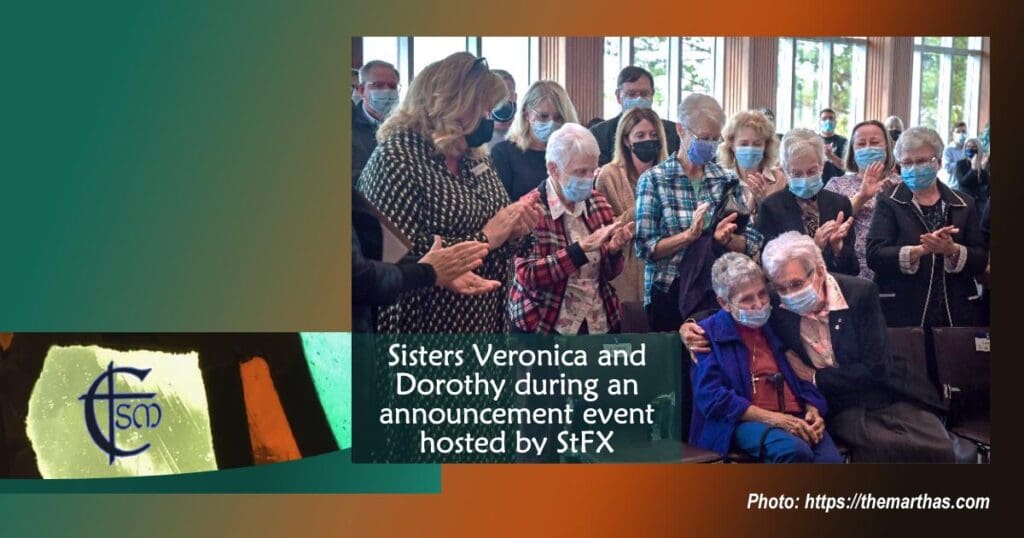 Sister Dorothy also recently published a book, "A Journey of Love and Hope. The Inspirational Words of a Mi'kmaw Elder," and was featured in a documentary film, "Sister Dorothy Moore: A Life of Courage, Determination and Love." Both the film and the book are part of a project led by Dr. Mary Jane Harkins of the Faculty of Education at Mount St. Vincent University in Halifax, Nova Scotia. An educational leader and advocate for the rights of the Mi'kmaq, Sister Dorothy gave many presentations and speeches over the years. Her book brings them together and orders them thematically: culture and language, spirituality, racism, education, and prayers and ceremonies.