Greetings to everyone!
We began our work as usual with a prayer.
Various announcements:
Sunday July 10: trip to Assisi.
Disc with songs by Gen Verde will be given to all the delegates.
Discussion of Postulata this afternoon and looking at the use of electronic voting (via Google … will need to have cell phone, tablet or computer connected to the internet).
Presentation of a video on the ministry of Vincentian Solidarity Office (VSO). This Office provides financial resources to various provinces so that they can develop projects on behalf of the poor. In 2022, the Office celebrates its 20th anniversary. A list was distributed containing the countries that had received assistance. More than 1 million dollars has been distributed each year … at the present time the Office is looking for projects from the perspective of sustainable development.
The minutes from the previous day were read and approved.
Election of the Vicar-General. Papers distributed and votes then collected. After four rounds of voting, Fr. Gregorio Bañaga, Visitor of the Province of the Philippines, was elected and joyfully accepted this call. Congratulations to Fr. Gregorio for his willingness to serve.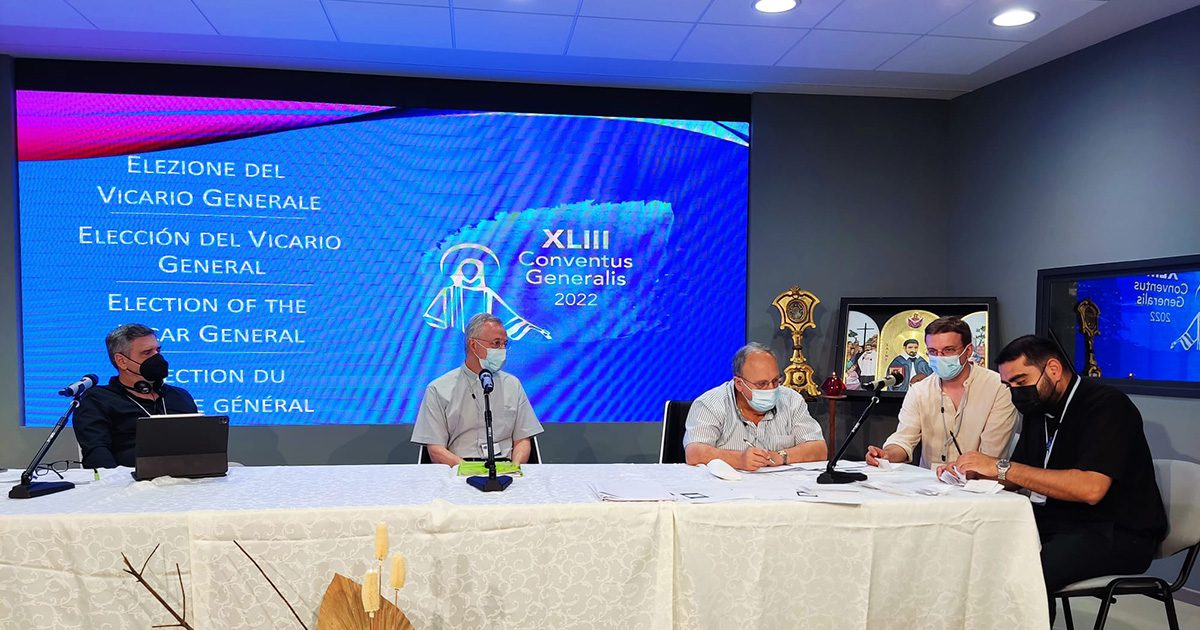 Father Javier Álvarez expressed his gratitude to the Assembly … this service has made me more human and more understanding … it is now time to return home!
Lunch and some rest before continuing with the afternoon session.
We began by placing ourselves in the hands of the Blessed Mother. Father Tomaž reminded us that we will be with Pope Francis on July 14th.
Father Hugo explained the process that would be used for voting on the various Postulata. Those who are in their rooms can utilize the Zoom platform.
Father Francis Puthenthayil led the delegates in a discussion and voting on the various Postulata that were submitted to the General Assembly … thank you for continued attention to this chronicle and more news tomorrow.
Source: https://cmglobal.org/