Yasmine CAJUSTE VMY International President writes "With the theme "Evangelized we evangelize" we journey as  an...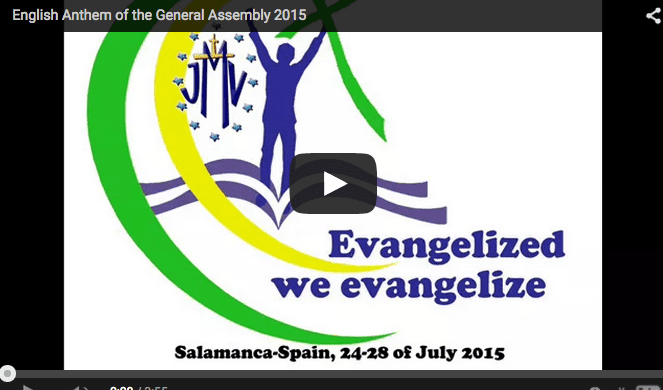 by John Freund, CM | Jul 1, 2015 | Vincentian Family, Vincentian Marian Youth
https://www.youtube.com/watch?v=gESxqOFZTxw English Anthem of the JMV Assembly released on YouTube. Vincentian...
by John Freund, CM | May 19, 2015 | Congregation of the Mission, Daughters of Charity, Formation, International Association of Charities - Ladies of Charity, Sisters of Charity, Vincentian Lay Missionaries, Vincentian Marian Youth
What is your guess about how many are in the Vincentian Family? 10,000, 100,000? 1 million? 2 million?
by John Freund, CM | Jul 16, 2014 | Vincentian Marian Youth
This week in Paris the International Advisors to Vincentian Youth begin their journey of exploration into their role and respond to the call of members to "Walk with us as we deepen our faith". Father Irving Gabriel Amaro Ramayo, CM inspired the group with his homily.