Vincentian Confraternities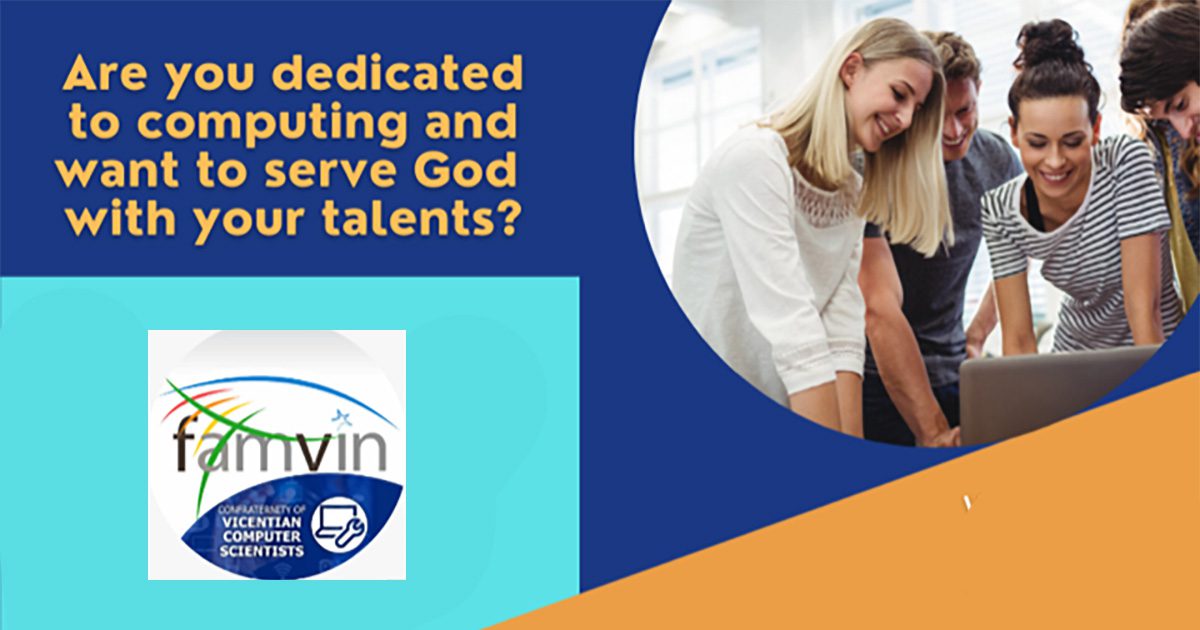 Are you dedicated to computing and want to serve God with your talents?
by John Freund, CM | Jul 9, 2021 | Formation, Reflections, Systemic change
A National Association of Vincentian Lawyers already exists in Peru. And others are springing up in other Latin American countries. Many hope to form an International Association of Vincentian Lawyers.
by Ricardo Jiménez | Apr 5, 2021 | News
As explained on the FAMVIN website: "The Vincentian Family is composed of many groups of Christians who, following in...
by Vincentian Family Office | Sep 24, 2020 | News
Last Thursday, September 10, the third meeting of the Confraternity of Translators took place at 3:00 p.m. Lima – Peru time. We were glad to see that new members from different countries and therefore different languages joining in each meeting, which will allow us to bring the good news to more people around the world.