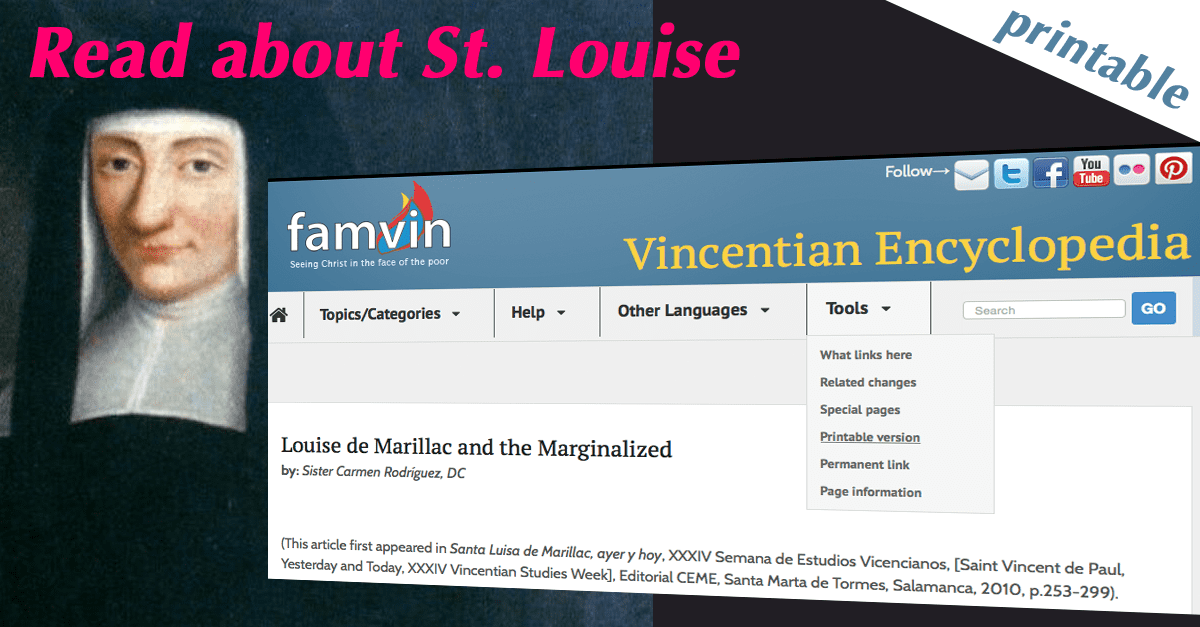 Read About St. Louise de Marillac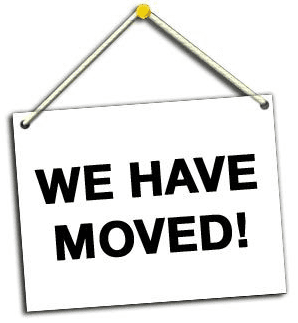 by John Freund, CM | Feb 8, 2015 | Announcements
FAMVIN changes geographical address, but not virtual
by John Freund, CM | Aug 1, 2014 | Justice and Peace
"Is it possible to view Vincent de Paul as a precursor in matters regarding liberation? Why not? Certainly he was a prophet during his time. His tireless energy impelled him to liberate, spiritually and materially, "the little ones" and the weak who were victims of the absolute power that was wielded during the Great Century. Vincent became involved in prophetic actions which were animated by a gospel spirit."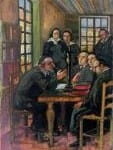 by John Freund, CM | Mar 28, 2014 | Formation
Phrase we have used in the Vincentian Family... do we know where they came from and what is their context? Leave God for God Turn the medal The poor are our Lords and masters Affective and effective love The poor evangelize us The poor are our judges The following...
by John Freund, CM | Feb 25, 2014 | Uncategorized
The Vincentian Encyclopedia has updated its list of Vincentian Family Saints, Blessed, Venerables and Servants of God... people who are our heroes and heroines. Once again we invite you identify any who are missing from this list so we can make it complete and...