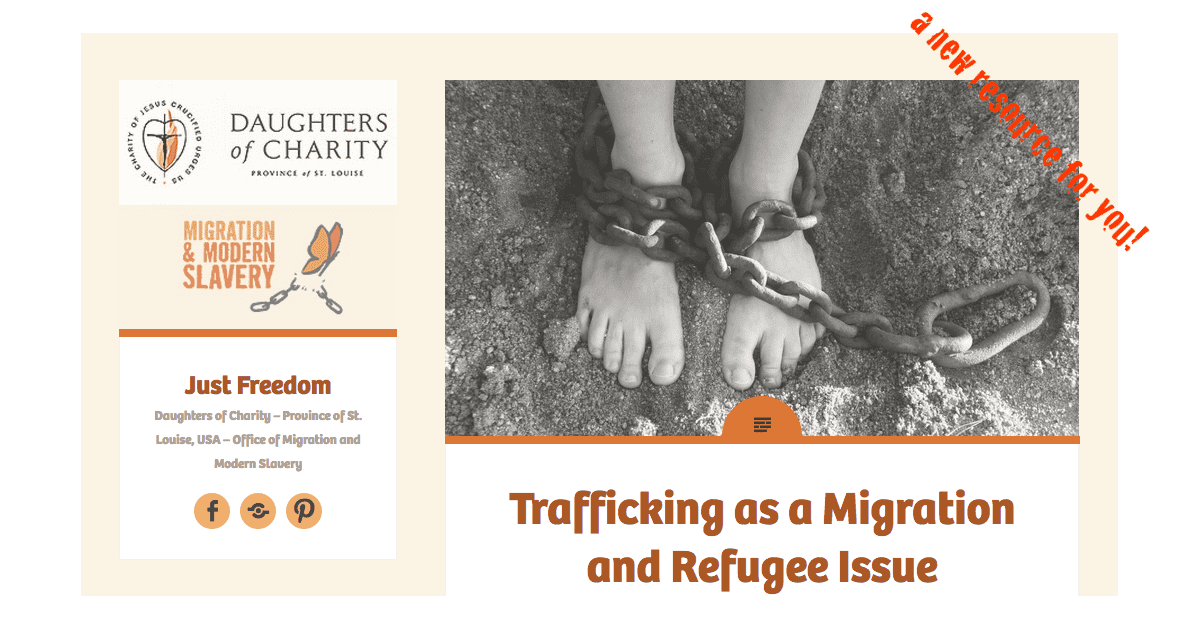 There's a new resource on trafficking and human slavery brought to you by the Daughters of Charity. People all over...
by Aidan R. Rooney, C.M. | Aug 11, 2016 | News, Vincentian Family at the U.N.
The UN's recent High Level Political Forum in New York included an event focused on an aspect of human trafficking...
by John Freund, CM | Jan 1, 2015 | Justice and Peace
"Slaves No More, But Brothers and Sisters" Pope Francis
by John Freund, CM | Dec 14, 2014 | Justice and Peace
Pope Francis Confronts Slavery in World Day of Peace Message – 'Do not be complicit, indifferent to tragedy of exploitation,' pope says