Vincentians' Way of the CrossLent 2014 In addition to these most recent resources developed by VinFormation, perhaps...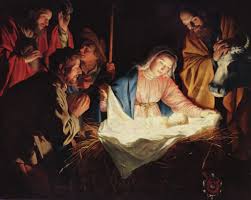 by John Freund, CM | Dec 12, 2013 | Vincentian Family
There are plenty of fine spiritually nourishing resources making the rounds now and during the next two weeks.
This issue of Formation Friday focuses on FamVin/VinFormation resources for entering into the spirit of Christmas.
by John Freund, CM | Sep 25, 2013 | Vincentian Family
VinFormation offers an extensive list of resources  for those who wish to enter more deeply into the celebration of...
No Results Found
The page you requested could not be found. Try refining your search, or use the navigation above to locate the post.