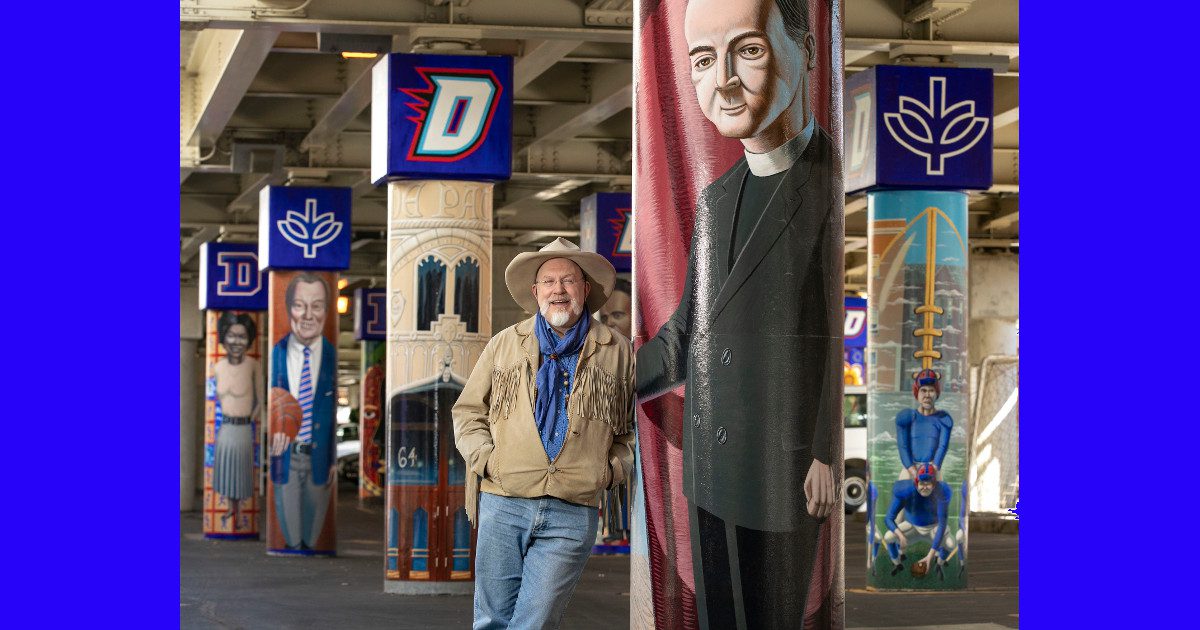 Murals honoring a DePaul basketball legend, the former Blue Demon football program, the university's first building in...
by John Freund, CM | Nov 16, 2014 | Vincentian Family
Brother Mark Elder CM makes an art of spirituality He is the creator of some of the most striking murals in the United States and elsewhere, uses art in his quest to help the poor and disenfranchised.
by John Freund, CM | Sep 21, 2013 | Spirituality and Spiritual Practice
Muralist Br. Mark elder writes... "How do folkies! It's a new season and I'm ready to get to it at 'The Buffalo Bro ½...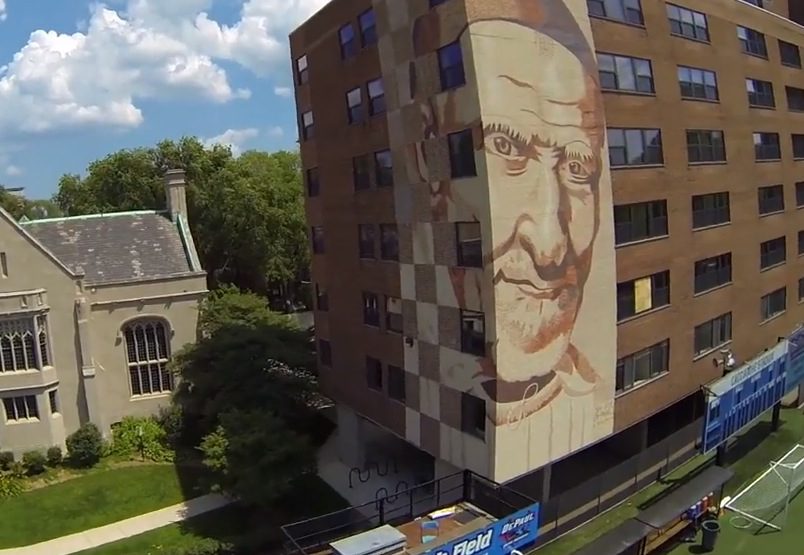 by John Freund, CM | Aug 6, 2013 | Vincentian Family
What happens when Vincentian technology and art meet? You get Paul Sisul's small drone with a camera attached to it to fly up close and personal to a building size mural of St. Vincent created by Br. Mark Elder out of thousands of faces of Vincentians at dePaul...