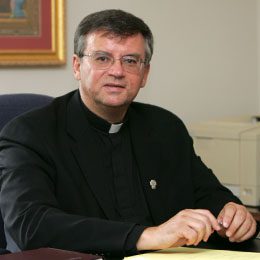 Considering Consecrated Life: Patrick Griffin, CM reflects on St. John the Baptist, Vincent and Consecration
by Ross Dizon | Dec 2, 2014 | Formation, Reflections
Second Sunday of Advent (B), December 7, 2014 – Is 40, 1-5. 9-11; 2 Pt 3, 8-14; Mk 1, 1-8 Hastening the coming of the...
by John Freund, CM | Nov 21, 2013 | Spirituality and Spiritual Practice
Four Advent reflections in Powerpoint form based on the Fr. Robert Maloney's reflections on the persons of Joseph, Mary, John the Baptist and Isaiah.

by John Freund, CM | Jun 25, 2013 | Uncategorized
RomeReports  - "During the Angelus, Pope Francis talked about modern day martyrs. He explained that just like John the Baptist, defended truth before the powerful, Christians too need to speak out and do the same. He specifically called on young people to not be...