Have you ever wondered what it would take for you to be St. Vincent de Paul? What are the elements that made him the man/the saint that he was?  How can they/should they be part of our thinking and acting?  How does he direct our vision in "Seeing Christ in the Faces of Those We Serve"? This last phrase expresses the theme for the National Meeting of the Ladies of Charity at the end of this month.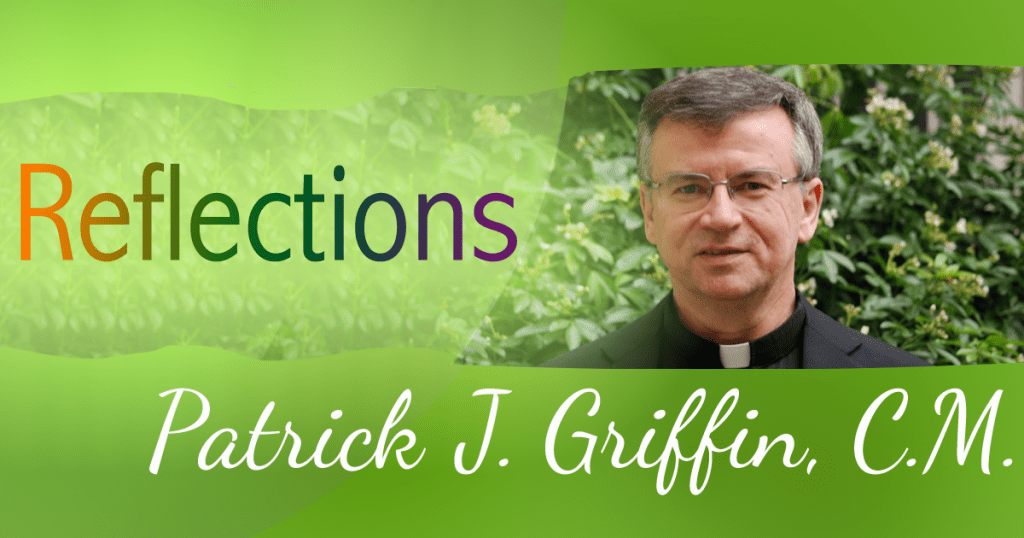 I need no one to explain to me why I cannot be some people. I cannot be Pavarotti because I do not have his voice. I could not be Marie Curie because I do not have her brains. I could not be Shakespeare because I do not have his gift for language. Clearly, I could not be a host of people because they possess some talent that is so far outside of my abilities that I would not even think of comparing myself to them. They are so marvelous that I am not even jealous of their gifts. They come from a different world and I can only step back, admire, and wonder.
But what about Vincent de Paul? Is there something about him that immediately eliminates the possibility that I could be like him, that I could take on his role for a modern Church, that I could "be" him? The question stimulates my mind and heart. What a gift Vincent would be for our world and time!  Why cannot someone—like you or me—stand up and take on his role as a leader in the Christian community, as a force in the Vincentian Family, and as a "first responder" to the needs of our world's marginalized?
Honestly, one of the most attractive characteristics of Vincent for me is the fact that he so often seems so ordinary. He had a way of dealing with regular people and encouraging them to use their gifts and resources for the benefit of other. He saw the abundance of needs among the people of his time and determined ways of responding to them that invited co-workers and supporters. He focused on solutions as well as problems. He invited collaborators as well as simple listeners. His surrender to Divine Providence and to the promptings of the Spirit opened up possibilities denied to less attentive pastors.
So, why cannot I be Vincent de Paul?
A primary reason is, of course, because God has made each of us different and suited to the time and place which are ours. I cannot be Vincent, but I can be Patrick and I can accomplish the good that my life and opportunities offer. Having said that, however, I confess to a certain fear of all the demands that can be placed upon a person who chooses to follow the path that leads to the serious service of the poor. Not unlike the time of Vincent, the places where the poor suffer need in our time are many and varied. As we know, Vincent's attention went everywhere from abandoned children to compromised women to the galley prisoners. One could make a no less impressive list for our time.
"Being Vincent de Paul" can prompt our reflection. The intent, however, should not be to compare ourselves to him but to allow our love for the poor to be inspired by his witness.  Both of us need to see Christ in the faces of those whom we serve. That vision gives energy and focus to our actions.