In the readings of the Easter Season, it sometimes seems that the two positions of "seeing" and "believing" are mutually exclusive.  The story of Thomas in the gathering with apostles after the Resurrection intends to highlight the importance of believing without seeing. It is pretty emphatic:
"We have seen the Lord." But [Thomas] said to them, "Unless I see the mark of the nails in his hands and put my finger into the nailmarks and put my hand into his side, I will not believe."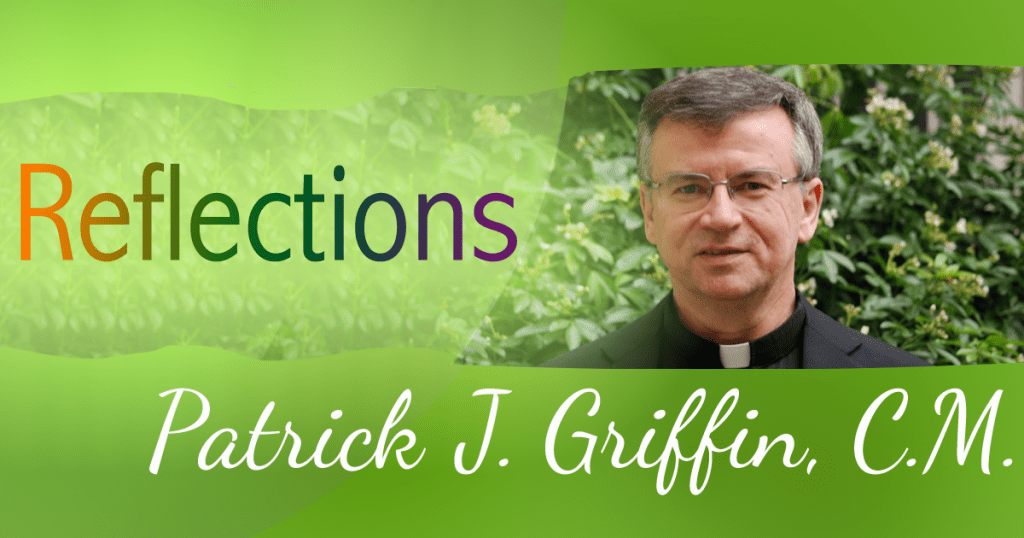 Thomas' initial refusal to take this step earns him the title "doubting Thomas."  Yet, I am not convinced of the hard distinction between these two experiences.  Sometimes, in fact, seeing does open the door to faith; and sometimes believing does improve one's sight.  We know this to be true.  They are connected!
People do come to believe when they see others living the Christian life faithfully and without artifice.  People come to believe when they hear the Gospel message proclaimed with sincerity and conviction.  Opening one's eyes to the witness of good people in our world can lead to a deeper and enriched belief.  People show us by their words and action what it means to believe in Christ and allow him to be the center of their lives.  How many times have you seen upright people whose goodness leads others to deeper faith?  That is the whole meaning of the saints.
And, sometimes, believing leads to seeing.  When we believe, our sight can become more accurate and acute.  (Remember how often in the post-resurrection stories of the New Testament, the community failed to recognize the resurrected Lord because they did not yet believe that he was alive! But once they open their eyes, they see Christ everywhere.)    Believing that Christ is alive and active in our world allows people to experience him in acts of kindness, in words of forgiveness, and in signs of hope.  Knowing that Christ lives in those who are poor and afflicted enables the sensitive hearts to see him there and react to his call to service.  Believing that Christ is present in the Eucharist enables us to hear and see him among us, and draw strength from him.  Believing Christ is present in the sacrament of reconciliation allows us to accept his forgiveness and the grace for a changed life.
The incarnation celebrates the fact that God became one of us with all our human senses and abilities to encounter our world.  Creation reveals the goodness and greatness of our maker and invites us to recognize the beauty and balance that calls it into being.  Seeing does accompany belief—sometimes leading the way, and sometimes illustrating the insights.  As the apostles so often do, Thomas invites us to remember the Lord who comes among us in different ways and wonders.