One can hardly imagine that Jesus could use the term "father" without some reflection on the one who had been his earthly father for most of his life, Joseph.  Let me suggest two illustrations on that point.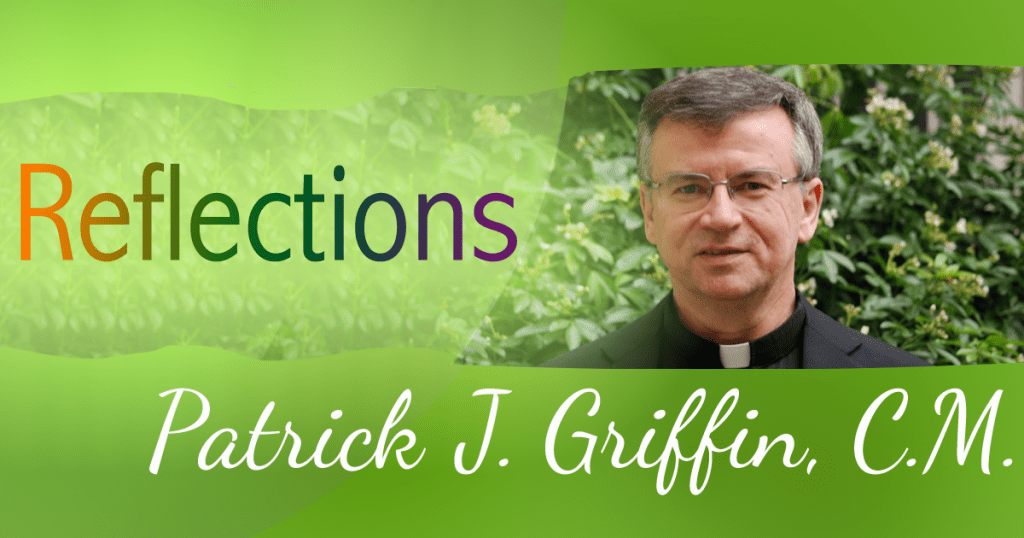 First of all, when the disciples ask Jesus to teach them how to pray, Jesus tells them to begin "Our Father …"  Using the title "Father" for God was not common in Judaism, but Jesus repeatedly uses that title to refer to the one who sent him into the world.  Jesus' experience with Joseph would give meaning and feeling to the way in which he would address his heavenly father.  His human heart could do no less than make those loving and lifelong connections.  When he spoke to the Lord God, it was most natural for him to address him as Father and he does so more than a hundred times in the Gospels.  Could he even speak the word "Abba" without recalling Joseph on some level?  As a child, he had addressed his father as such thousands of time.
A second notion.  The title of "most well-known parable in the New Testament" probably belongs to the Prodigal Son.  Interestingly, many believers argue about whether that title serves the parable well.  Some would insist on the name the "Prodigal Sons" since both sons had been wasteful, each in his own way.  Others maintain—and this position carries some strength—that the parable should be called "The Loving Father," and that for obvious reasons.  The love of the father holds the entire parable together and defines the relationship to the sons.
Let us pick up the parable at the end of its first part:
So [the younger son] got up and went back to his father. While he was still a long way off, his father caught sight of him, and was filled with compassion. He ran to his son, embraced him and kissed him.  His son said to him, "Father, I have sinned against heaven and against you; I no longer deserve to be called your son."  But his father ordered his servants, "Quickly bring the finest robe and put it on him; put a ring on his finger and sandals on his feet." (Lk 15:20-22)
One should not miss the avalanche of elements that describe the father in verse 20:  he sees the son a long way off (was he watching for him?), he runs to him, he embraces him, and he kisses him.  At the heart of these actions rises the wonderful acknowledgment that the father was "filled with compassion."
As one considers the way in which Jesus describes this compassionate father, one wonders whether Joseph has provided him with this paragon for dynamic love.  In his ministry, we find Jesus "moved with compassion" in dealing with the lost and hungry crowds (Mt 9:36; 14:14; 15:32), with the blind men (Mt 20:34), with the leper (Mk 1:41), and with the widow of Nain (Lk 7:14).  Jesus readily reacted in this manner to those in need.  One can suggest that he learned this attitude from Joseph.  Perhaps Joseph enabled Jesus to tell the story of the Loving Father with such tenderness and insight because Jesus based this character on him.  Perhaps one of the elements that enabled Jesus to address himself to his heavenly Father with such ease was his dealings with this earthly parent.
At the sight of the crowds, his heart was moved with pity for them because they were troubled and abandoned,* like sheep without a shepherd.  (Mt 9:36)
When he disembarked and saw the vast crowd, his heart was moved with pity for them, and he cured their sick. (Matthew 14:14)
32mJesus summoned his disciples and said, "My heart is moved with pity for the crowd, for they have been with me now for three days and have nothing to eat. I do not want to send them away hungry, for fear they may collapse on the way."  (Mt 15:32)
34Moved with pity, Jesus touched their eyes. Immediately they received their sight, and followed him.  (Mt 20:34—blind men)
41Moved with pity, he stretched out his hand, touched him, and said to him, "I do will it. Be made clean." (Mk 1:41—leper)
13When the Lord saw her, he was moved with pity for her and said to her, "Do not weep." (Lk 7:13—widow of Nain)
In addition, Jesus uses the word translated "compassion" in three of His parables: The king has compassion on his bankrupt servant and forgives him his debt, showing how we should forgive one another (Matthew 18:21-35). The Samaritan has compassion on the Jewish victim and cares for him in love (Luke 10:25-37). Finally, the father has compassion on his rebellious son (Luke 15:20).