Cecilia is a widow and mother of four living in the Imo State, South East-Nigeria, in a poor rural area lacking government investment. She and her family used to shelter in an old mud hut. For that reason, she was selected to be the first beneficiary of the 13 Houses Campaign effort of the Vincentian Family in Nigeria.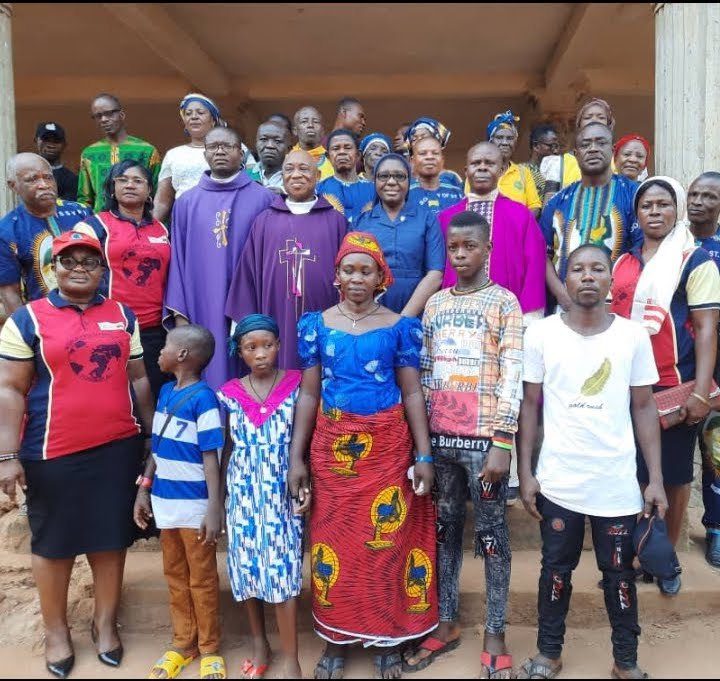 Due to the worrying condition of Cecilia's hut, the Vincentian Family worked quickly and last December they blessed and opened the house for her and her four children, with the presence of many Vincentians. She now lives in a proper house and her children have a place to call home and where to grow up.
All the branches of the Vincentian Family of Nigeria have joined together in the 13 Houses Campaign, and they want to build 12 more houses to help more families like Cecilia's. Our volunteer ambassador, Christiana Oronsaye, from the AIC, has had a relevant role in involving the national Family with this global Vincentian initiative.
Last year, they made the commitment to focus their work on homelessness during their annual gathering. During the preparation of the meeting, the Family identified unemployment, illiteracy and oppressive landlords and traditions as some of the root causes of homelessness in the country.
We can't wait to bring you more stories of lives changed thanks to the Vincentian Family joining forces all over the world to end homelessness, one house at a time!
Source: Vincentian Homeless Alliance