Vincent Helps charity group bring relief to the poorest of Manila's poor
By: Joseph Calleja, Union of Catholic Asian News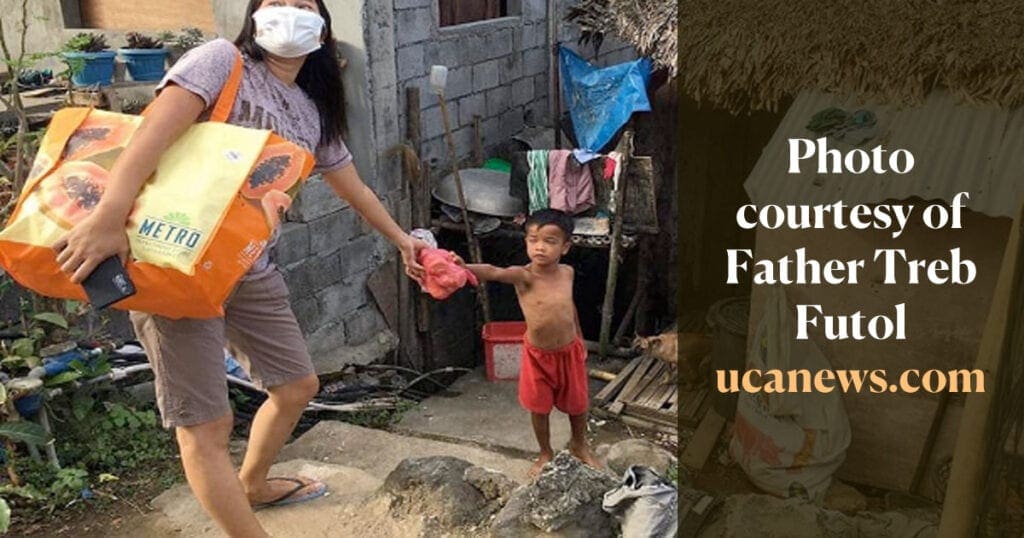 The Congregation of the Mission, popularly known as the Vincentians, has received praise from church authorities and lay faithful for distributing groceries and giving spiritual direction to Manila's poorest residents during the Covid-19 pandemic.
The aid was an offshoot of an assistance program called Vincent Helps started by seminarians from Manila's Saint Vincent Seminary.
It was in response to a volcanic eruption in Batangas province, south of Manila, earlier this year that killed 39 people, according to Vincentian Father Geowen A. Porcincula, head of operations.
Fifty seminarians and priests are visiting Manila's slums three times a week to give groceries and feed 3,300 families. The families are squatters who earn a living by scavenging among Manila's garbage.
"We [Vincent Helps] have distributed 13.9 million pesos (US$278,00) worth of grocery packs, bread and food packs since the enhanced community quarantines began in March," said Father Porcincula.
The congregation also parades the Blessed Sacrament in poor communities every Sunday and gives counseling to those affected by the hardships the pandemic has brought.
"We thank the Vincentian fathers for this mission. Preferential option for the poor and social responsibility are core values of their congregation. Thank you, fathers for responding to God's call during this pandemic," said Bishop Arturo Bastes, former chairman of the bishops' Commission on Mission.
"We may not change the lives of these people [scavengers]. But at least we let them know the church cares for them. There are still many who care for the poor," said Monique Alarcon, a lay missionary.
The congregation was founded by French priest St. Vincent de Paul in 1625. Spanish missionaries established the congregation in the Philippines in 1862.
The Vincentians also founded schools such as the Adamson University and Saint Vincent Seminary
Meanwhile, devotees of St. John Paul II have arranged an online rosary and novena in memory of the late pope on May 18 to mark the centenary of his birth.
John Paul II came to the Philippines for World Youth Day in 1995. Five million people attended his Mass in Manila, making it one of the largest papal gatherings in history.
"Today, we will include in our special intention the end of the coronavirus pandemic. St. John Paul II loved the Filipino people. He enjoyed his stay here and the Filipinos will never forget him as a great pope," said Merlita Geronimo, a devotee of John Paul II.
Source: Union of Catholic Asian News