The global pandemic has stretched governments around the world in caring for all as COVID-19 moves through communities, causing serious illness, death, and economic and social chaos.
Children do not seem to be the targets of the disease. Although they can become ill and some have died, it is in much smaller numbers than persons over 65 or with underlying medical conditions.  Thank God…but continue to be attentive to the needs of children and families.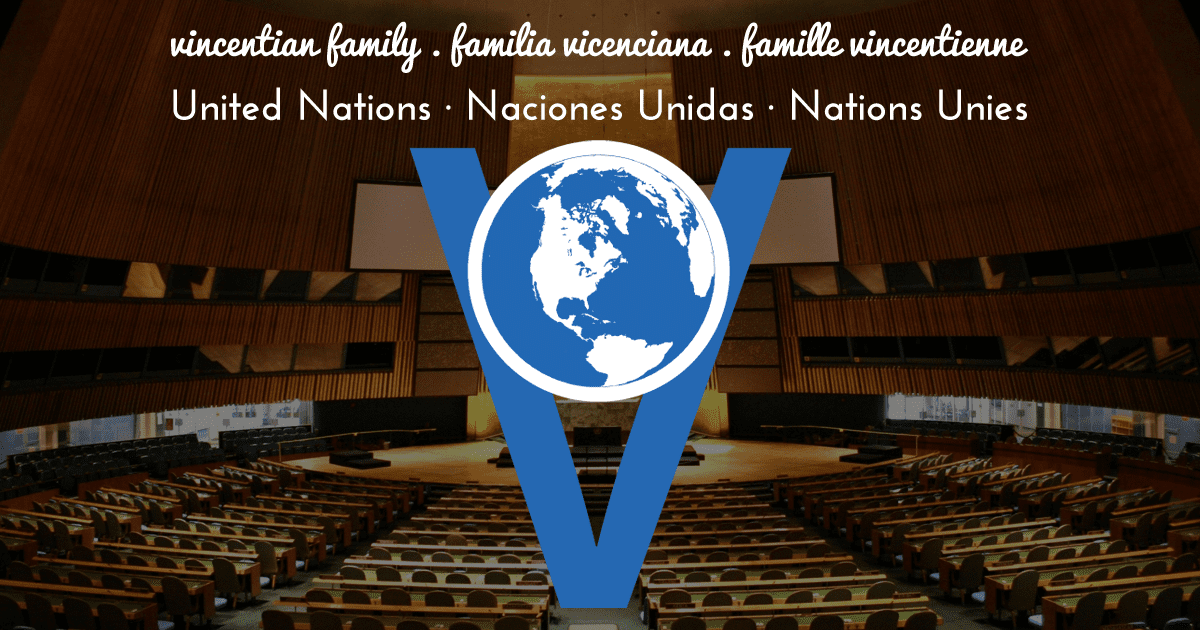 According to UNICEF, children may be the hidden victims of COVID-19 as health systems buckle, borders close, and schools and businesses shutter. Children may not understand "virus," "antibodies," "vaccine" or "social distancing."  But they do understand loss if their parents are incapacitated, if their grandparents or loved ones die from disease.  They understand when their parents lose their jobs that something is very wrong.  They understand hunger and if they must move from their home.  They understand that if they cannot attend school, their world is not right.  They understand "fear" and when they feel scared and threatened. These sufferings are impacting our children during this crisis and everyone's future. As governments and communities fight this terrible pandemic, we must ensure that we attend to the suffering of our children.
UNICEF suggests an agenda for action to protect the most vulnerable children from harm as we prioritize strategies to face the challenges of the pandemic and beyond:
Keep children healthy. Preserve and strengthen health and food systems, so children can remain resistive to the virus and others that may emerge.
Make sure that water, sanitation and hygiene facilities are available so proper handwashing is possible. Nearly three million people globally lack a basic handwashing facility with soap and water at home.
Keep children learning. In some countries, learning has moved "online" as schools close, so there is some continuity. However, the "digital divide" is showing itself as a "digital chasm" as we see the small number of countries and homes where this is possible.  Also, previous shutdowns during outbreaks such as Ebola have shown us that school children, especially girls who are out of school for extended periods of time are less likely to return when classrooms reopen.  We have also learned from the past that this may be a time when children are moved into the workforce or worse, sold into slavery.
Support families to cover their needs and care for their children. Many of the world's children already live in poverty. As parents struggle to maintain livelihoods, governments must scale up social protection measures by providing safety nets and cash transfers, protecting jobs, and connecting families to life-saving health care, nutrition, and education.
Protect children from violence, exploitation and abuse. Children are at heightened risk when schools are close and social services are interrupted. The Ebola crisis resulted in spikes in child labor, neglect, sexual abuse and teenage pregnancies. Heightened awareness of these risks, policies and programs to enable children to live free from violence are needed.
Protect refugee and migrant children and those affected by conflict. There is only one sight sadder than families escaping armed conflict or natural disasters running for their lives with belongings in small bundles.  It is the pictures of families crowded into refugee camps or worse, children separated from their families in these camps.  It is up to the global community to come together in a humanitarian response to support the most vulnerable children—those torn from their families and homes-to tend to their health and educational needs, uphold their rights and protect them from the spread of the virus.  These children must not be forgotten.
The virus for the present seems to be sparing our children.  But, if we do not protect our children as we deal with the pandemic, our children may become its forgotten victims.
By Mary Ann Dantuono, Esq.
AIC NGO representative to the UN.