Here is another in our series of "

Praying Our Heritage

." The series illustrates quotes from key figures in the Vincentian Heritage.
The poor country people stricken with the plague are usually left abandoned and very short of food. It will be an action worthy of your piety, Excellency, to make provision for this by sending alms to all those places. (An extract from St. Vincent's lengthy response to a Bishop who asked his advice.)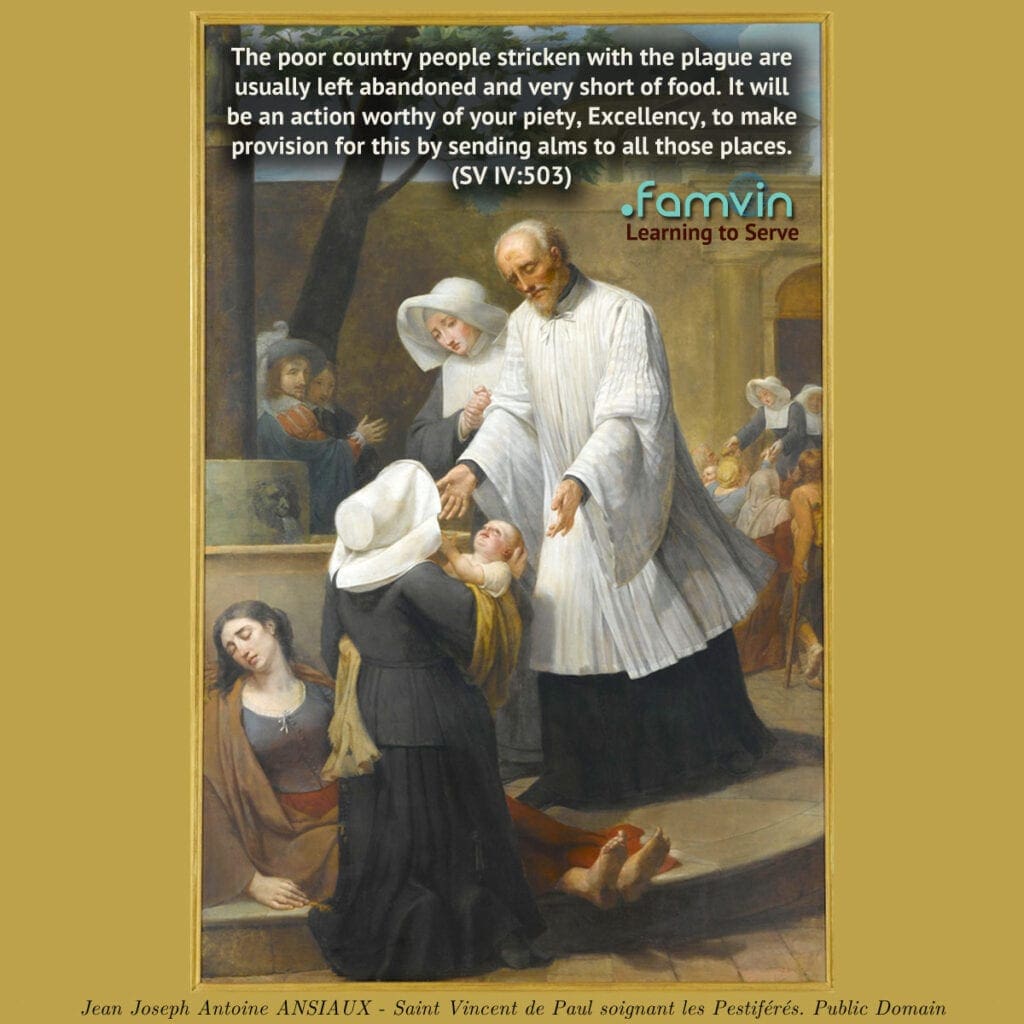 We are understandably concerned about the impact on our lives.
Hopefully, we will not forget those who have even greater worries, especially the homeless.
---
For the more visually oriented among us, you don't have to wait for the weekly image on Tuesday. You can browse for yourself. You can even search for images related to key words. Visit and search VinFormation's database of prayer images.
We hope you will enjoy these time-release prayer capsules!
We would also welcome you sharing with all of us images that inspired you to prayer.