Last Saturday, at the Conciliazione auditorium in Rome, "When Charity calls you: charity as the privileged place for vocational discernment," the event organized in collaboration with the synod of bishops took place. And it was precisely Msgr. Baldassarri, secretary of the Synod, who opened the evening, together with the Superior General Father Tomaž Mavrič, CM, "Jesus is a young man," says Msgr. Baldassarri, "an empathetic young man who is moved, who laughs and cries, heals, welcomes and forgives. Jesus walks with the most frail and the weakest. But Jesus is also poor among the poor. And this is why — Monsignor continued — that young people must be creative."
Speaking of creativity, Father Tomaž Mavrič, CM, cited the "Finding Vince 400" through the language of cinema. The Vincentian Family is trying to support the great message of the Synod to globalize charity, to bring young people closer to discernment and consecrated life.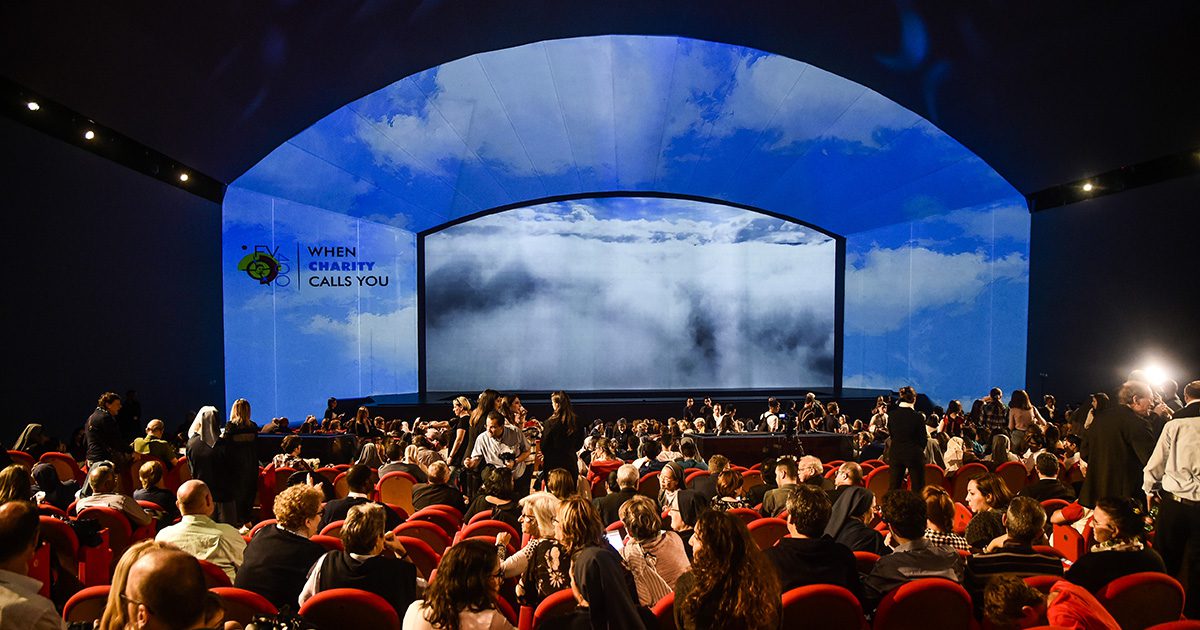 In addition to cinema, on this fantastic evening, other artistic languages ​​were used to share the charism and joy of serving the poor. The great Piera deli Esposti has read the sacred words of St. Paul from the First letter to the Corinthians and, next, the magnificent voices of Sara Maestri and Giovanni Scifoni told the life of St. Vincent with panache and transport.
The music of the girls from the Gen Verde group and the poetry in music of Ron, which framed the suffering testimony of Jim Caviziel who reviewed the most important events of his Christian call and of pain, minimal, felt during the filming of the film "The Passion". Precisely through that pain, that effort, the actor understood how Jesus was not a common man and invited all young people to be warriors for their own freedom and for that of the afflicted.
At the end of the event, two Vincentian testimonies reminded us how the charism today is alive and committed to blowing towards the 500 years.
The evening ended with Massimo Propolizio who lent the voice of God in the work of Charles Peguy and at the end, the talented conductor Arianna Ciam-poli, among a group of little girls dancers holding a blue sky balloon to symbolize the charity, read the last and inspiring words of St. Vincent.
If the event was a moment of strong sharing, reflection and an ardent desire for charity, it is also due to the intense and sweet direction of the director Andrea Chiodi.
When charity calls, the Vincentian Family responds with an effective and affective love!
Girolamo Grammatico Oficina de Comunicación
Father Tomaž Mavrič CM explains the objectives of the "Finding Vince 400" festival (thanks to Thiago Tiburcio):
Gallery of images of the day (thanks to Cristian Gennari):