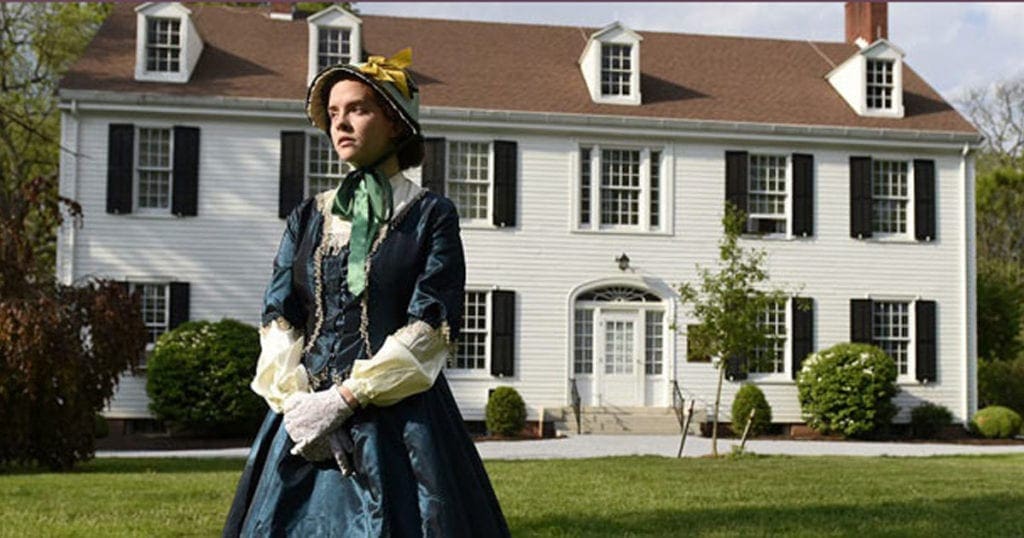 In an effort to do more to touch the lives of pilgrims visiting the Shrine, The National Shrine of Saint Elizabeth Ann Seton has launched a "Living History" program: Catherine Comes Home. This living history tour, where visitors will get the chance to experience Mother Seton's world, will begin on July 1 and will run every weekend through September 2.
From their site:
This bold new initiative employs live actors and actresses to literally bring Mother Seton's story to life.

Catherine Comes Home is the amazing story of Mother Seton, and her daughter Catherine Seton. Grief-stricken after her mother died in 1821, Catherine left Emmitsburg and traveled the world for over 20 years, living a privileged but purposeless life. In 1842 she came back to visit her childhood home… and began a miraculous transformation.

On the living history tour, Catherine visited the "Stone House," where she once lived, and the school room where she was educated (both of which are still on our historic grounds). Encountering old friends, and new arrivals to the community, Catherine is touched by her mother's spirit. She experiences a conversion, eventually declaring: "I trust to live for God now, though I may truly exclaim with St. Augustine, 'Eternal Beauty, how late have I known thee, how late I have loved thee.'"

From that moment, she took up the mantle of her mother, giving the last forty-five years of her life to God… becoming the first American Sister of Mercy… and founding a prison ministry among New York City's most hardened criminals, many of whom were converted and died true penitents.

What Catherine Seton experienced is a dramatic example of what happens so often on our grounds, when people discover and encounter the life of Mother Seton and her intercession. And beginning July 1st, visitors can see and hear and watch her daughter Catherine's miraculous and inspiring story literally play out before them. In seeing this "Living History" performance, visitors will experience their own restoration of hope, and their own rekindling of faith.
Click this link for a form to order tickets.
Tour Dates: Sundays in July and August 2018
Tour Times: 3pm, 3:30pm, 4pm, 4:30pm, 5pm
Cost: $10/adult, $7/youth ages 7-18, free for children 6 and under.
What to Expect on the Catherine Comes Home Tour
This is a guided walking tour, and your guide will be in period attire.
You will encounter other historic figures who will share their memories of Elizabeth Ann Seton.
The tour lasts 45-60 minutes.
The grounds, historic homes and walkways are handicap-accessible.
Purchase Tickets
Online ticket purchasing is available by clicking here. You may also contact Lissa Jungbluth at 301-447-6981 to purchase tickets.
Tickets are $10 for adults, $7 for youth ages 7-18, and free for children ages 6 and under.